Published on June 8, 2022
The IAF 70th Anniversary event
Live again this wonderful celebration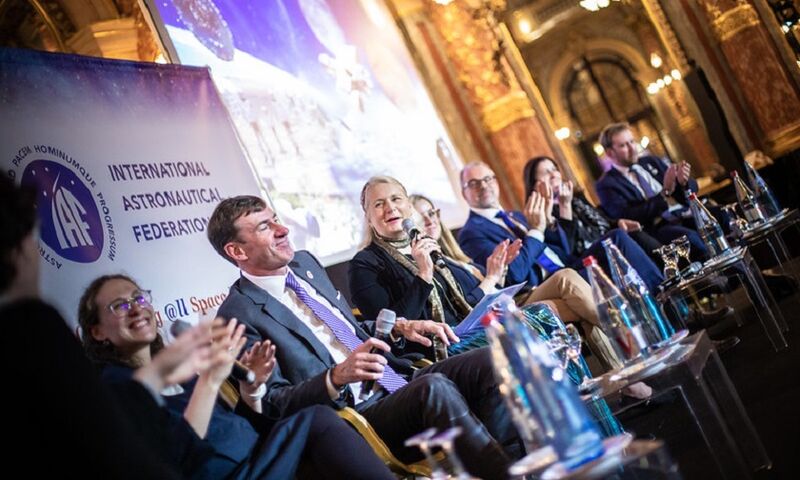 It was a great pleasure gathering the IAF community to commemorate the IAF 70th Anniversary in Paris on Saturday 26 March 2022, a truly important moment in the history of the International Astronautical Federation. Seventy years of connecting space people is an important milestone and something each and every one who has been part of the IAF should be very proud of.
You can watch the highlights video of the IAF 70th Anniversary event on here:
All the photos from the event are also available to view here: https://flic.kr/s/aHBqjzKdgH
Also, the full recording of the event is available on the IAF youtube channel: https://youtube.com/playlist?list=PL-mSQLPEXwus4HMIgZJdn_vyhFQhfIQ4m !
The IAF exists because of your dedicated support, thank you!