Published on October 4, 2021
The IAF celebrates "Women in Space" for the World Space Week 2021
World Space Week 2021, October 4-10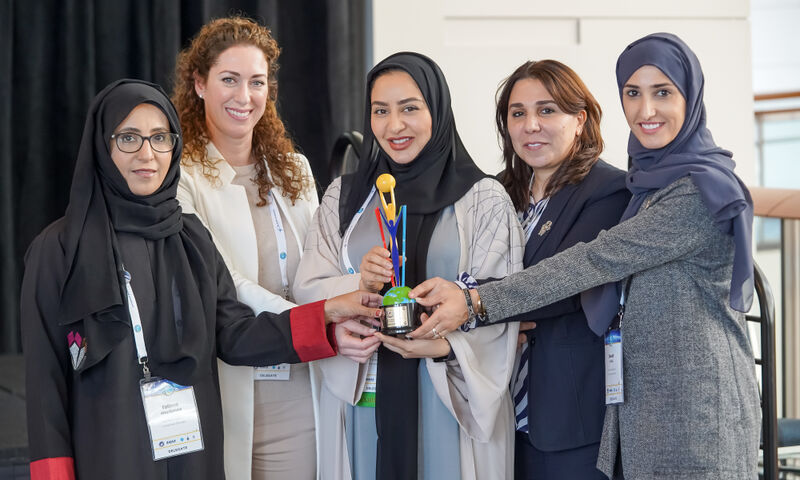 This week we celebrate World Space Week 2021 that is dedicated to the theme of "Women in Space".
Gender diversity in the space sector still warrants progress. We still have a shortfall of students and in particular women studying STEM subjects, such as natural sciences and engineering. Although we witness a transition in particular among the young space professionals towards gender equality we need to increase the number of women in leadership positions in the space sector.
The IAF has focused over the past years on numerous diversity activities and created the "3G" Diversity Initiative (Geography, Generation, Gender). This 3G initiative provides a framework for an intensive and open exchange on diversity and equality aspects including networking events, mentoring sessions, social events, and award ceremonies. Through the "3G" Diversity Initiative IAF also provides an international platform to connect gender diversity organisations from different countries, such as Women in Aerospace WIA worldwide and Space4Women, a project of the United Nations Office for Outer Space Affairs (UNOOSA). Successful role models, networks and dedicated promotion of opportunities for female space actors are crucial to support women in the space sector.
Space applications are an important backbone of our economies, our society and necessary for sustainable development that will define the future we offer the next generation. Women have to play an important role in this development within the space sector. By presenting successful role models, we must continue to encourage the young generation and the female space community to aim for leadership positions in the space sector. We want to reach a balanced and inclusive representation in the future workforce that will lead the vibrant space sector and support the global space economy."
Prof. Pascale Ehrenfreund
IAF President