Published on February 16, 2022
We are pleased to announce the 2021/2022 IAF Launchpad Mentorship Programme Winners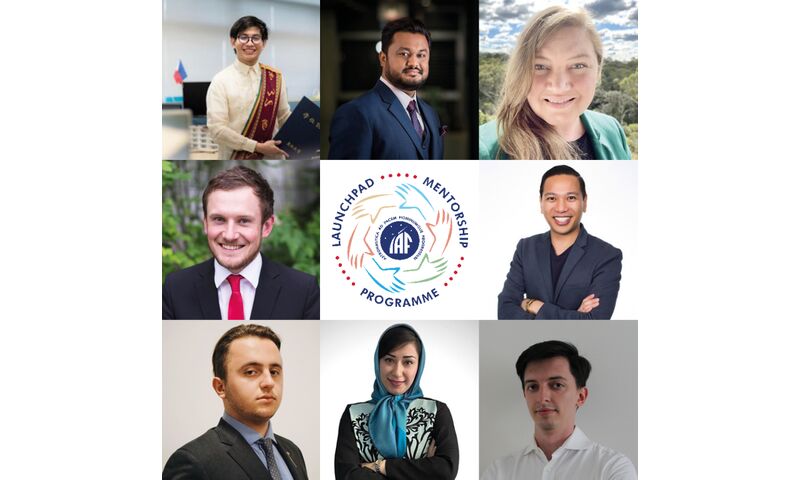 Abdulla Hil Kafi
Abdulla Hil Kafi, one of the developers of First Bangladeshi Satellite named BRAC Onnesha, is a young Bangladeshi researcher who has an enthusiasm for innovation and enjoys experimenting with new electronic equipment and technology. He has an extremely creative background with developed skills in Space hardware, Robotics, android-hardware interfacing & Embedded systems. He completed his M.Sc. in Applied Science for Integrating System Engineering from Kyushu Institute of Technology. During his M.Sc. he was the core member of the BIRDS-1 Project which is the champion of the AIRBUS GEDC Diversity award 2017. He also received the youth excellence award 2018 from ACI Limited Bangladesh, in the field of Science and Technology for his contribution to BRAC Onnesha. His major research is on Single Event Phenomena in commercial off the shelf- components for space.
His research interest includes space Radiation, earth observation application using machine learning, the satellite of things. Currently, he is working at BRAC University as a Research Associate. His major role is to establish a Center of Excellence dedicated to the Development, Verification, and Validation of Lean Satellites. He is the founder of the Laboratory of Space System Engineering and Technology. He plays the role of advisor of IEEE Aerospace and Electronics System Society student branch, BRAC University. He is also working as Satellite Mission Idea Contest Co-Ordinator of UNICSEC-Global for Bangladesh region.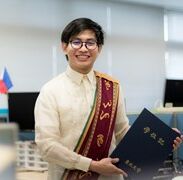 Edgar Paolo Violan
Edgar Paolo Violan is a Chief Science Research Specialist, Space Industry and Strategic Business Development Bureau of the Philippine Space Agency (PhilSA). His bureau leads the strategic development and dissemination of space science, technology, and applications that translate to innovative products, capabilities, and services for the country.
He also serves as the Mechanical Analysis Engineer of the team building the next-generation satellite of the Philippines: the MULA Satellite. Under the Advanced Satellite Development and Know-How Transfer for the Philippines Project of the STAMINA4Space Program, his team was deployed to the United Kingdom to acquire hands-on industry experience of small satellite development in cooperation with Surrey Satellite Technology Ltd, the project's industry partner.
Prior to PhilSA, he was part of the development team of the Philippines' 2nd microsatellite - Diwata-2 under the PHL-Microsat program. He was the team's mechanical engineer working under the Space Robotics Laboratory in Tohoku University in Japan, the program's partner university. His team assembled, integrated, and tested Diwata-2 ensuring its successful launch and operation in 2018. His research then focused on the attitude determination and target pointing system for the earth observation missions of Diwata-2.
Engr. Violan obtained his BS degree in Mechanical Engineering from the University of the Philippines - Diliman in 2015, and acquired his Master of Science in Aerospace Engineering degree from Tohoku University in 2020.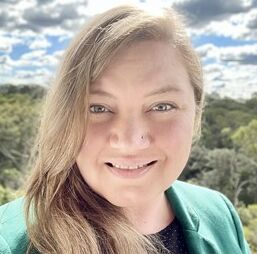 Kathryn Robison Hasani
Kathryn Robison Hasani, PhD is a political scientist specialising in the role of political communication in the formation and dissemination of space policy at both the domestic and international level. Dr. Robison is also a science communication professional at Communicate Space Consulting where she works with STEM students and professionals to develop effective scicomm skills. She received her doctorate and masters in Political Science from the University of Alabama and also holds degrees in Anthropology, Near Eastern Studies, and American Studies from the University of Arizona and Youngstown State University. Dr. Robison's current research interests include public opinion on government spending on space, legislative processes which affect national and international space policies, and equitable and just access to space and space resources. In addition to her research, she has taught Political Science and Humanities courses at the University of Alabama and Wake Technical Community College.
Dr. Robison is passionate about mentoring and has served as a mentor in various programs at her universities and through other organisations and was selected to participate in the UNOOSA's Space4Women mentoring program this year. She was formerly the Project Groups Coordinator and the Recruitment Manager at the Space Generation Advisory Council (SGAC). Dr. Robison is currently a member of the International Astronautical Federations's Space Education and Outreach (SEOC) and Workforce Development-Young Professionals Programme Committees (WD-YPP) and served as the coordinator for the Next Generation Plenary Steering Committee until 2021. She is the Vice Chair of Career Development for the WD-YPP Committee. Dr. Robison has traveled the world for research and language studies, is a poet, and a contributor to the Talking Space podcast. She is currently working on a collection of poetry inspired by her love of space.
Leonard de Guzman
Leonard works in strategic planning at a Fortune 50 company in the technology and telecommunications sector. Prior to joining the private sector, Leonard enjoyed a public service career in Australia. His experiences include working with the Australian Department of Foreign Affairs and Trade at the Embassy of Australia in Washington, D.C., and with the Australian Department of Defence as both a civilian and a military officer.
As part of his commitment to the Space Generation Advisory Council, Leonard serves on the Programs Team for SGx2022 and is part of the SGAC Executive Team as a Human Resources team member.
Leonard holds a Bachelor of Engineering with a dual major in aerospace and mechanical engineering from the University of Queensland, where he completed his undergraduate thesis in scramjets and hypersonics. He also holds a Master of Systems Engineering with an electronics major from the University of New South Wales Canberra at the Australian Defence Force Academy. He is currently studying a Master in Law at the University of Pennsylvania.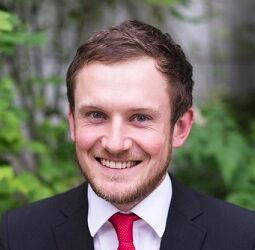 Markus Geiss
Markus Geiss is an explorer, engineer, entrepreneur and space advocate with multiple years of international experience in the space sector ranging across academia, large system integrators and start-ups. Currently, Markus is a systems engineer and project manager at OHB as well as the 4D Printing lead and Business Development Manager at DcubeD. In addition, he is co-founder of several ventures promoting awareness, outreach and excitement for space.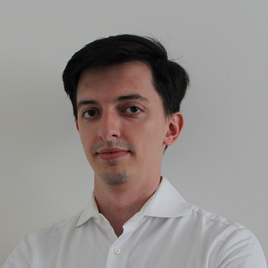 Matej Poliacek
I am a Flight Operations Engineer for the Columbus module of the International Space Station at DLR. As a member of the flight control team, I support the astronaut crew on-board by monitoring and operating the systems and payloads in the module, to ensure crew safety, smooth running of the station, and to support the scientific activities. Aside from working on the existing station, I have also worked on habitation concept studies for the Moon, Mars and Venus, collaborating with teams to design bases and necessary systems for these destinations. The most recent of these - a lunar base named Domi Inter Astra, developed with a team from the Space Generation Advisory Council (SGAC) - has won the 1st place prize in a competition organised by The Moon Society. Under the umbrella of SGAC, I am currently also working on an initiative enable Slovak public to send thier custom postcards to space on Blue Origin's New Shepard rocket, thanks to "Postcards to Space" program run by the Club for the Future. Apart from volunteering for SGAC, I am also a member of IAF's Human Spaceflight Committee.
Prior to my full-time involvement in human spaceflight, I worked with robotics, AI, cubesats, took part in a 2-week Lunar analog mission, and spent a year at the European Space Agency as a young Graduate Trainee working on software technologies. My work in the space sector has been recognised by Forbes Slovakia in their 2021 edition of "30 under 30" in the Science & Education category.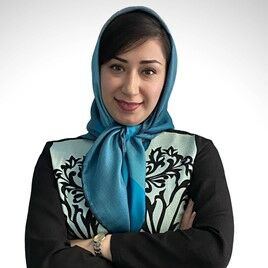 Shabnam Yazdani
Shabnam Yazdani is a passionate space leader and aerospace engineer who advocated the space industry in Iran between 2016 and 2020. She is a highly accomplished space program and project manager with 8+ years of experience, a multi-award winning space researcher, TED speaker, TV personality, and STEM promoter. Shabnam was the leader of Space Applications Business Development program where she developed the dialogue on space applications from its inception to delivery and operations. She established the Space Collaboration Network with a membership of 270+ companies and the number of space startups grew by 20 percent under her leadership. She has joined SGAC since 2020 as regional partnership manager for Middle East and her endeavors are to include everyone in space. She is launching a consultancy startup named KERA-sat to advise whoever wishes to engage in space business in the right path according to their capacity. Shabnam is deeply passionate about space and she believes that the future of humanity is in space so everyone should get onboard before the ship has sailed.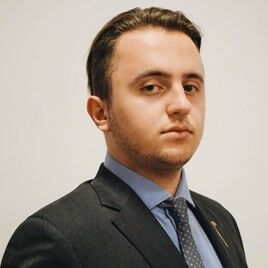 Tahir Gadimov
After returning from the University of California, Riverside with a BS in Electrical and Electronic Engineering and minor in Computer Science, I joined the Azerbaijani Space Agency, Azercosmos. As group leader of software development in the R&D department, I've set out to accomplish two goals: creating new technologies to increase Azerbaijan's space sector presence and encouraging the next generation of Azerbaijani engineers to pursue careers in Aerospace. Grateful for the opportunity to study abroad due to a full tuition governmental scholarship I believe it is my obligation to help foster interest in STEM fields in Azerbaijan. My approach to research and development is to look local, finding problems and gaps in Azerbaijan and the surrounding regions and then create solutions that can be implemented across the globe.