Published on February 14, 2023
The IAF is Proud of its Next Generation of Space Leaders!
Let us continue our efforts to make sure space has a legacy !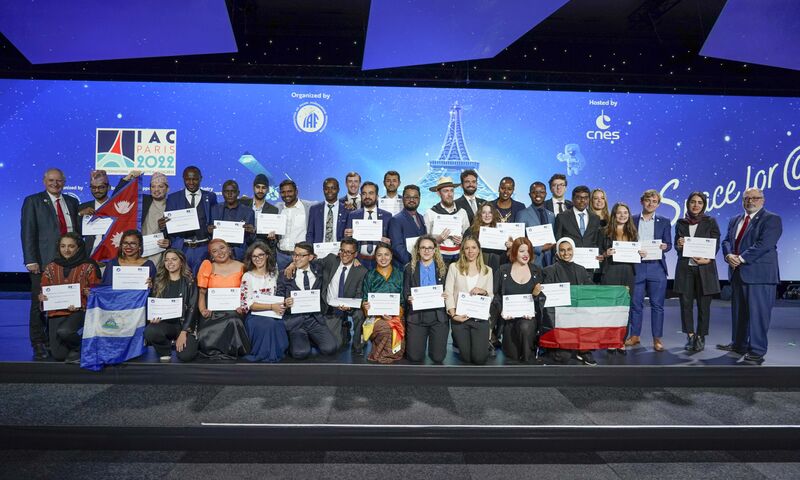 We are very excited to announce the record-breaking number of applications received for the 2023 IAF Emerging Space Leaders Grant Programme. This year, 154 students and young professionals from 56 countries applied to the grant programme to get the unique opportunity to be fully funded by the IAF and participate in the IAC 2023 in Baku, Azerbaijan from 2 - 6 October 2023.
This high number of applications only attests the great importance the next generation is giving to space. Last year's IAC 2022 which took place in Paris saw an impressive rate of delegates below 35 years of age of about 50% of the total participation.
An increasing interest from the youth which is a consequence of the great efforts made by the IAF community through the IAF IDEA "3G" Diversity Platform for which one the 3Gs "Generation" is of key importance. Indeed, attracting the young generation has been in the focus of the IAF during the recent years with manifold newly created activities and programmes tuned to this target community. This has resulted in a significant increase in the number of young people engaged and participating in IAF activities.
Let us continue our efforts to make sure space has a legacy !