Published on June 23, 2022
The IAF is proud to introduce the 2022 IAF Emerging Space Leaders!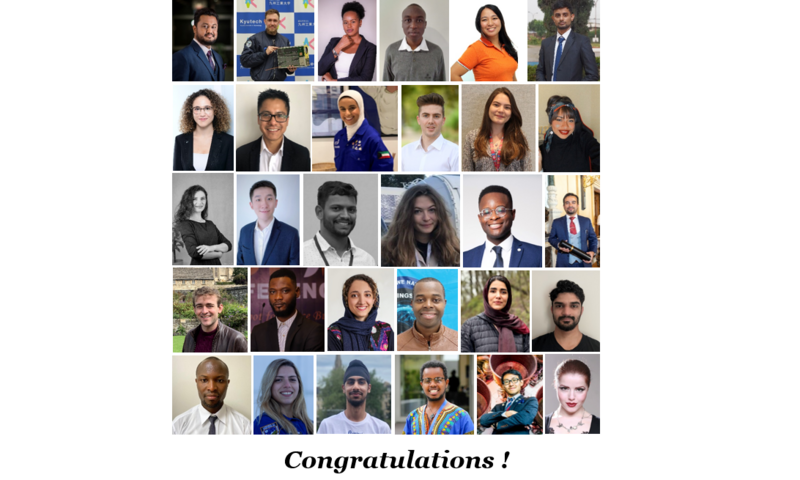 These 30 students and young professionals were chosen by the IAF Emerging Space Leaders Sub-Committee composed of nine higly experienced space stakeholders. They will travel to Paris in September 2022 to participate in the IAC and have the opportunity to extend their network, gain knowledge and meet space experts!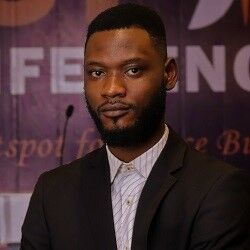 Adewale ADELANWA
Adewale is an analyst and consultant at Space in Africa. He is a researcher and market intelligence analyst covering the African space industry. He develops reports encompassing data-driven analysis, feasibility studies, and industry landscape which open clients (private and public space organizations) to new opportunities. Additionally, he provides consulting services for satellite development programs, including recommending state-of-the-art satellite technology, launch opportunities, and commercialization of satellites.
He believes that international cooperation in space is the second global initiative that unites the World after football, where different nations come together to achieve a common goal. For instance, the International Space Station (ISS) program is a synergy of international flight crews, globally distributed launch, operations, training, engineering, development facilities; communications networks, and the global scientific research community. In addition, he believes that international cooperation is a vital key and opportunity for non-space faring nations (e.g, developing African countries) that do not possess the wherewithal (financial, technical capacity) to develop their space program. These nations have leveraged such international partnerships to kickstart their space journey by developing space infrastructures (satellites and other related technologies). For example, the KiboCUBE initiative, a program by the United Nations Office for Outer Space Affairs (UNOOSA) and the Japan Aerospace Exploration Agency (JAXA) and UNOOSA/Airbus-Bartolomeo Program has helped several countries, including, Egypt, Kenya, Mauritius, Uganda and Tunisia, to develop space asset and granted them access to space resources (e.g Earth observation data) to solve their peculiar socio-economic and environmental challenges.
---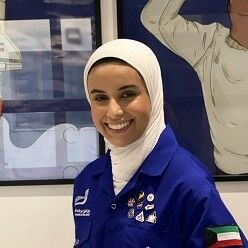 Lama ALEREEMAN
Lama AlOraiman is a Co-Founder of Kuwait's first Space Exploration and Research company - Ignition LLC, and a Mechanical Engineering student at the American University of the Middle East.
Lama stepped into the space field in 2018 by becoming Kuwait's National Point of Contact for the Space Generation Advisory Council (SGAC), and the National Coordinator of the World Space Week Association.
Both positions opened the door to new opportunities and allowed her to become proactive within the space community.
Her involvement in the field was through delegating and presenting at the world's biggest space conferences annually, giving TEDx talks, competing in global hackathons that solve real-life problems using space technology, and organizing large scale events locally and internationally to raise awareness on the importance of space exploration.
Most importantly, was utilizing SGAC's seat at the United Nations Committee on the Peaceful Uses of Outer Space (UN COPUOS) to promote the voice of Kuwait's youth to the global space community, which helped the country become a member state in the committee in 2022
---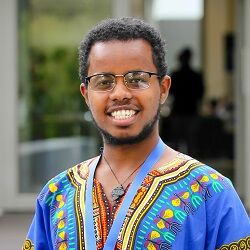 Tensae ALI
Immersed in the concept of Space Science and Engineering at a young age, he derived himself to take part in the space sector aided by wisdom and leadership. Tensae Alemayehu Ali is a Mechanical Engineering graduate from Mekelle University. He is currently working as the Regional Coordinator for Africa at the Space Generation Advisory Council (SGAC). Formerly, he has worked as SGAC's Regional and Local Events Coordination Team and as the National point of contact for Ethiopia. At national level, he has Co-Chaired the Executive Mekelle Branch office of the Ethiopian Space Science Society (ESSS). He has carried out remarkable outreach activities in Addis Ababa and Mekelle. He has been engaged with the ESSS since 2012 and was named the ESSS Youth Space Ambassador in 2019 for his unwavering commitment to the awareness creation movements and outspoken advocacy work of the sector. He has completed a prestigious aviation technology training under the auspices of the Presidency of Turkey and organization of Yunus Emre Enstitüsü. In September 2020, he earned his dual honors degree through a joint program of Mekelle University and Thomas More University of Applied Sciences which covered a unique curriculum called Moonshot-Ethiopia starring in Innovation, Creativity, and Entrepreneurship. He has received Space In Africa's premier award, Top 10 Under 30 African Space Industry Award - Class of 2021. Tensae was one of the five recipients of the Global Grants Programme through SGAC in 2021, as well as Member of the Month for January 2022 and Pioneer Award - Spring 2022.
---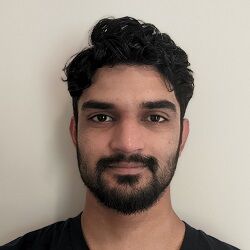 Suraj ARANHA
Suraj Aranha is currently a PhD candidate from RMIT University, Melbourne, Australia. Has 5 years of technical Engineering work experience.
Suraj Graduated in 2014 with a Bachelor of Engineering (Mechanical) from Mangalore, India before joining a ship building company as a Design Engineer. There he was part of the design team that built two Geo Technical Research Vessels (GTRV) capable of drilling and seabed sampling in depths of up to 3000m, a Multipurpose offshore vessel (MPSV) and several smaller vessels for the Indian Navy and Coast guard. After working for 3 years designing ships, Suraj joined the small but highly skilled team of Indo-Danish artist-duo "Pors and Rao" at their studio in Bangalore. Here Suraj was involved in building Hi-tech artworks that was designed to move and react in life like ways which involved complex mechatronic systems. To develop his interests in the state-of-the art modern intelligent engineering applications, Suraj completed his Masters in Robotics and Mechatronics from RMIT in 2021. Working on the Intermediate axis theorem as his master's research project, Suraj developed interest in Space technologies and explorations which led him to continuing his research as a PhD candidate.
As an engineer who loves to find creative solutions, space offers opportunities to solve some of the most complex, massive problems with a lot of unknowns. If all the countries have common goals and unite to develop technologies, we could accelerate space exploration at a rapid pace and dedicate the best human achievements to the global peace and global prosperity.
---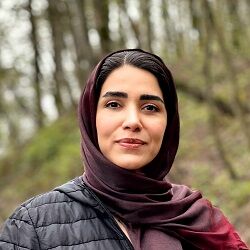 Fahimeh BARZAMINI
Fahimeh Barzamini has been an associate researcher at the Space System Design Institute (SSDI) in the Department of Aerospace Engineering at the K.N. Toosi University of Technology (KNTU) since 2014. She earned her MASc (2017) in Aerospace Engineering from the KNTU and her BASc (2013) in Robotics Engineering from the SUT. Mainly, her research was centered around studying Star Sensors' capability enhancement in complex and perceptually-degraded environments. Her research towards a new algorithm for the Nasir-1 Star Tracker increases the reliability and efficiency of the existing autonomous navigation systems using optical sensors. Fahimeh served as an executive administrator in the SSDI from 2017 to 2020 while conducting her activities as a senior system engineer in several Iranian leading-edge space programs, including the Pars-1 Iranian Satellite Design, Nasir-1 Celestial Navigation Sensor, Industrial Software Engineering, Competition Teams Consulting, etc.
As a Control Engineer (ICE) at the PGPIC companies since 2019, she has attained a broad sight in project engineering, stakeholder communication, interdisciplinary interactions, and complex systems requirements along with team working. Fahimeh started her contribution with the Institute of Electrical and Electronics Engineers (IEEE) in 2018, rolling as a scientific member and arbitrator. Her current research professionally focuses on Deep & Machine Learning, Path Planning & Trajectory Optimization, and Optimal Control of spacecraft swarms.
Fahimeh is immensely enthusiastic about the peaceful international cooperation in space and firmly regards the convergence of humanity's ambitions, and destinations will be poised in the missions of tomorrow among the Stars
---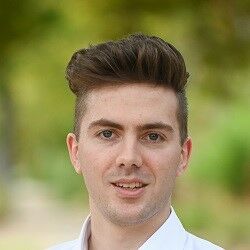 Thomas CERNEV
Tom Cernev is a Space Systems Engineer at Shoal Group who manage and deliver systems engineering solutions for the most complex environments. Through his work on large space projects, Tom has contributed to the Australian Space Agency's goal to triple the size of the Australian space sector by 2030.
As a researcher at the Andy Thomas Centre for Space Resources at the University of Adelaide (UoA), Tom is part of the Lunar Construction Group, uniting the university's collective exploration, mining, manufacturing and engineering research strengths to address the challenges faced by long term planetary exploration, while ensuring the near-term application here on Earth. Here, Tom has co-authored a paper on lunar construction methods, and commenced research into space agriculture. Using the guiding principles from UN COPUOS, Tom believes that space is the ultimate field for international cooperation. Any long-term success in space exploration is dependent on humanity's ability to work together, foster innovation, and use expertise from around the world. For humanity to successfully return to the Moon, for good, and to Mars and beyond we must work together.
From Adelaide, Australia, with bachelor's degrees in Mechanical Engineering and Theoretical Physics UoA, and a Masters in Engineering for Sustainable Development at the University of Cambridge (CU). Tom continues his education as a Research Affiliate at the Centre for the Study of Existential Risk, CU, as the South Australian Chair of the Sustainable Engineering Society for Engineers Australia, and author for the UN Office for Disaster Risk Reduction.
---
Joshua CRITCHLEY-MARROWS
Joshua Critchley-Marrows is a former Senior Navigation Engineer at GMV NSL, where he served as project and technical lead of activities across the UK, Europe and Australia. Projects included delivery of smartphone high accuracy services, broadcast of satellite data in telecommunication networks and satellite mission feasibility studies for PNT applications on Earth and the Moon.
He is now completing his PhD with the University of Sydney on Optical Navigation as a form of alternative PNT to RF-based ranging, such as ground tracking and GNSS, for terrestrial and space-based applications. The scope involves visits and collaborations with universities in the UK, USA and Japan. His research is currently being develop into a business and commercialisation activity in Australia. He is also the Project Group Coordinator at the SGAC.
Joshua's inspiration for choosing space is on the basis of international cooperation. Space holds no borders, and there is no greater force for nations to work together than in space. The International Astronautical Congress serves as the leading platform for this mutual discussion and development together for the space industry. There is no parallel in other industries to drive such collaboration.
---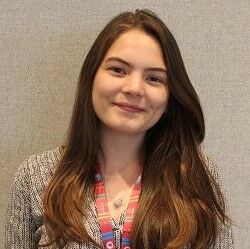 Maria Fernanda DEL BARCO LEON
María Fernanda's background is in mechatronics engineering, she is co-founder and currently works as Chief Systems Engineer at Orbital Space Technologies, a space start-up seeking to provide access to microgravity to Latin America and the world. The first project of Orbital Space Technologies is under development and seeks to study the fungus that causes the Panama Disease, which threatens banana plantations worldwide, in a microgravity environment to develop a cure. This project won first place in the ICECubes category in the 6th Mission Idea Contest and a recognition by the International Academy of Astronautics (IAA) as the project with the greatest potential for international cooperation. This is the second Costa Rican space mission and will have its first spaceflight in November of this year from Esrange, Sweden.
María Fernanda wants to make space more accessible by creating opportunities for people in developing countries and is passionate about advocating for women rights. Since 2018, she is an active member of TECSpace, the largest aerospace student group in Costa Rica which provides hands-on experience and learning opportunities for students in a country where aerospace engineering does not exist as a career. There, she worked in the development of different projects and created the Gender Equality Commission to execute solid actions against gender bias and increase the participation of women. She is also co-founder of the global network of Women in Aerospace Costa Rica, where she worked to increase participation, visibility and leadership of women in the emerging aerospace sector. More recently, María Fernanda was elected as SGAC's National Point of Contact for Costa Rica.
---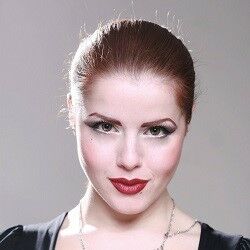 Martina DIMOSKA
Miss Martina Dimoska is a Bachelor of Material Engineering and Nanotechnology at the Faculty of Technology and Metallurgy - UKIM. She's a Global UGRAD Alumni via Kent State University with a full scholarship. She successfully completed the Commercial Space Studies Graduate Program at Florida Tech with a Scholarship from Aldrin Family Foundation. Currently, Miss Martina Dimoska is pursuing a Master of Space Studies at the renowned International Space University. She is heavily focused on her Individual Research Project titled 'Setting up a lunar Dust 3D Solar Printer in collaboration with ECAM Strasbourg' amongst other projects.
Martina Dimoska is an experienced society shaper and influencer, leading initiatives. She has 8 years of evolution in the hackathon field: from a participant to a mentor, judge, and host. This year, she is the Local Lead of the NASA Space Apps Challenge Cleveland, annually held in such a historic location - the NASA Glenn Research Center, as well as the NASA Space Apps Challenge, Mountain View, Silicon Valley, California. She enjoys team dynamics and innovations the disruptive space start-up ecosystem brings. As a freelancer, she is Top Rated Plus on Upwork, working with companies from all over the world. Within her initiatives, she brings a lot of international cooperation on board, whether that is within teams or through the different perspectives of thinking her culture offers. She believes that the future of the space sector lies in equal levels of entry and a more balanced field, which could only be achieved through global unity.
---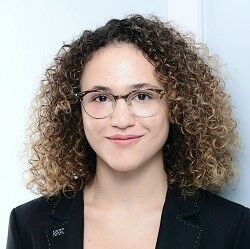 Nisanur EKER
Nisanur is an aspiring aerospace engineer pursuing her master's degree in Aerospace. Born and raised in Turkey, she moved to Germany for her studies. She obtained her bachelor's degree in Mechanical Engineering from the Technical University of Munich. During her studies, she participated in extracurricular projects ranging from e-mobility to satellite systems. She led two subsystems within the student satellite project Munich Orbital Verification Experiment (move) of TUM. She was responsible for structure, assembly, integration & testing of the 6U CubeSat, where she accelerated the preliminary design phase. She was part of two stratospheric balloon flights testing the systems of the satellite and acquiring knowledge of the near-space conditions and its effects on the systems for all students involved. She was also the head of public relations, where she ensured the project is publicly visible through social media channels and organised team-building events.
In addition to her studies, she is working in the Munich-based New Space start-up DcubeD, where she works in both project management and engineering aspects of various space projects.
Nisanur is passionate about space and impact it can have on our lives. She believes there is something exciting about space for everyone and it can connect us all with the same excitement when we look up at the sky. Having worked in numerous multicultural teams, Nisanur thinks the way to success is to embrace diversity in the team and she wishes to lead such teams to success in her future career.
---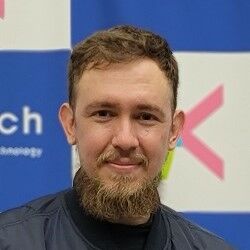 Adolfo JARA
As PhD student I was part of two satellite projects in Kyushu Institute of Technology, Japan. I, along with other members, built the first satellite for Paraguay; GuaraniSat-1 with satellites for Philippines and Japan as part of BIRDS-4 project. My main responsibility was to handle the satellite on-board computer. As project manager, I was coordinating the on-orbit operation of Paraguay, Philippines, and Japan satellites. I also was part of the construction of KITSUNE satellite, a 6U CubeSat which attempts to collect data from sensor terminals located in 12 different countries for the Store and Forward (S&F) mission.
Since 2018, I am part of the Paraguayan Space Agency as Aerospace Projects Execution manager where I am involved in the use of small satellites for the study of triatomines dispersion dynamics, the insect that transmits Chagas disease. This initiative attempts to help native people in isolated areas of Paraguay.
Paraguay is taking its first steps in space field and satellite research. I hope to make connections with experts and achieve cooperation in developing join projects for capacity building to strengthen the space sector in Paraguay. I consider this is a perfect opportunity to sensitize on the potential benefits and opportunities of space technology to improve the quality of life of people and development of my country.
---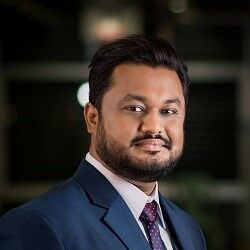 Abdullah Hil KAFI
Abdulla Hil Kafi, a developer of the First Bangladeshi Satellite named BRAC Onnesha, is a young Bangladeshi researcher who has an enthusiasm for innovation and enjoys experimenting with new electronic equipment and technology. He has an extremely creative background with developed skills in Space hardware, Robotics, android-hardware interfacing & Embedded systems. He completed his M.Sc. in Applied Science for Integrating System Engineering from Kyushu Institute of Technology. During his M.Sc., he was the core member of the BIRDS-1 satellite Project, the champion of the AIRBUS GEDC Diversity award 2017. He also received the youth excellence award 2018 from ACI Limited Bangladesh, in the field of Science and Technology for his contribution to BRAC Onnesha. His major research is on the Single Event Phenomenon in commercial off-the-shelf components for space.
His research interest includes space Radiation, earth observation application using machine learning, and the satellite of things. Currently, he is working at BRAC University as a Research Associate. His major role is to establish a Center of Excellence dedicated to developing, verifying, and validating small Satellites. He is the co-founder of the Laboratory of Space System Engineering and Technology. He plays the role of the advisor of the IEEE Aerospace and Electronic System Society student branch, BRAC University. He is also working as Satellite Mission Idea Contest Co-Ordinator of UNICSEC-Global for the Bangladesh region
---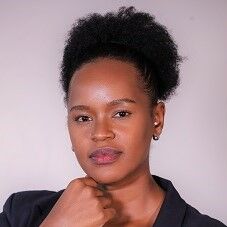 Malkia KELELUE
Ms Malkia Kelelue is an Astrophysicist from Kenya. She is also a children's educator who is passionate about creating avenues for young people in Africa to have adequate access and exposure to opportunities in the Space sector. She has a BSc in Astronomy and Astrophysics from the University of Nairobi and is currently the first female Space Science and Astronomy officer at the Kenya Space Agency. She recently graduated from the Development in Africa with Radio Astronomy basic training programme supported by the Newton Fund in March 2022.
She spearheaded Kenya's application for the first round of the ISONscope opportunity opened in 2021 by the United Nations Office for Outer Space Affairs and the Keyldish Institute of Applied Mathematics where the Kenya Space Agency emerged as winners. The telescope offered will see the establishment of Kenya's first Optical Observatory in late 2022.
Ms. Malkia also pioneered the Space Club Program in Kenya that aims to educate young students on Space related disciplines. She and her team have created content for students in Space Engineering, Earth Observation, IT & Robotics and Space Science and Astronomy. Space Club has hosted mentorship events and activities in Kenya reaching over a thousand students with Space education since 2020.
"The Space sector creates several opportunities for regional and global collaborations. Of particular importance, is the need to build the capacity of developing counties in Space related matters. Through peaceful cooperation and partnerships, a new frontier in Space can be achieved for all of humanity."
---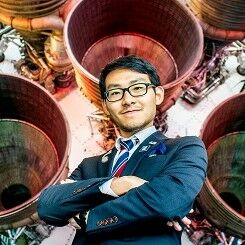 KangSan KIM (Antonio Stark)
Antonio Stark is an international business strategist and space policy consultant based on Seoul, South Korea. His expertise lies in multinational space agreements, cislunar economy, and unmanned exploration systems. Antonio is currently the Asia-Pacific Regional Coordinator at Space Generation Advisory Council, East and Southeast Asia Regional Coordinator at Moon Village Association, and Strategy & Operations Officer at the Space Court Foundation. Antonio is and avid adventurer who's trekked the Himalayas, explored the Arctic seas, and enjoys going scuba diving.
---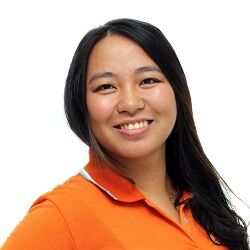 Catherine MANDIGMA
The much-celebrated 2020 Preciosa Irma Florentin awardee of the Nutritionist-Dietitian Association of the Philippines for her leadership and trailblazing creativity – Catherine Raisa Kimberly Pal-et Mandigma, is a board-certified nutritionist-dietitian specializing in health & nutrition systems and basic life support for human space flight. Inspired by an ILOA (International Lunar Observatory Association) award in 2018, she founded the Space4Women-Philippines to motivate women and youth across the country to pursue space studies and their unique, divine calling.
Choco Boru™ was conceptualized as a snack supplement in 2017 that may help avert calcium demineralization in case studies of astronauts' bone metabolism. Interested in cancer prevention onboard the ISS, she also ventured into antioxidant capacities research in her MSN pursuit at the University of the Philippines.
Her highly interdisciplinary-scientific background and diverse experience led a multination team to the championship in the 2018 Y-ISEF. This opened her to lead a team in the 2019 SG [ASEAN] in Thailand on joint research on capacity-building of the ASEAN Space Sector. She represented the Philippines on several platforms - in Athens (SG [Greece] 2017), Melbourne, Australia (FASTCO, 2017), and Bremen, Germany (IAC 2018). She was described by a 2018 issue of JAXA magazine as a firm visionary in human space flight. She is also a member of the committee on Space Medicine-Life Sciences Ph. Her interests revolve around scuba diving, skating, violin playing, and content creation at Pinay Meets World YouTube channel.
---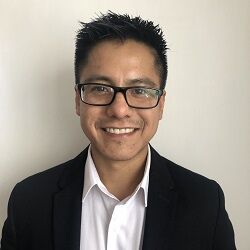 Juan Carlos MARISCAL GOMEZ
Carlos has a background in Computer Engineering focused on Artificial Intelligence and robotics. For four years, he combined his work in the automotive industry with his passion for space. During this time, he contested in three NASA's robotics competitions with a student team from his alma mater, the National Autonomous University of Mexico (UNAM), obtaining various recognitions, starting his career in space afterwards. He was recognized with the Hans von Muldau Team Award by the IAF in 2016. He is ISU alumnus and has hold different roles in four analogue simulations. He also served as National Point of Contact in Mexico for the Space Generation Advisory Council from 2017 to 2020.
Carlos has a strong commitment with the outreach of space activities in Mexico to raise awareness of the importance of space among the society and the private industry. Besides SGAC, since 2016 he has collaborated with other institutions by organizing events and workshops in Latin-America.
He is co-founder and CEO of Dereum Labs, a Mexico-based startup that aims to provide any industry with the knowledge and tools necessary to become a space industry. Dereum Labs is currently working on Jaguar-1, the company's first lunar mission which will land two small rovers on the moon. Dereum Labs has achieved a great impact among the Latin-American region and has recently subscribed a collaboration agreement with Airbus Defence and Space and the Mexican Space Agency to develop technology to sustain human activities in space.
---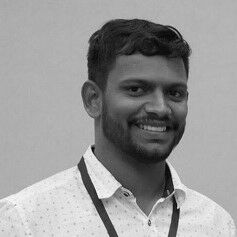 Joice MATHEW
Joice Mathew is an experimental researcher primarily interested in developing instruments for astronomy and Earth observations. Currently, he is working as an instrumentation scientist at the Advanced Instrumentation and Technology Centre of the Australian National University (ANU) in Canberra.
His research career took off at the Indian Institute of Astrophysics (IIA), India where he worked on Ultraviolet space instrumentation for his PhD thesis. After obtaining his PhD, he moved to the Max-Planck Institute for Solar System Research (MPS), in Göttingen, Germany, to work on the Solar Orbiter mission (a joint ESA and NASA project).
In 2019, Joice moved to ANU where he is involved in astronomical and Earth observation payload development as well as space qualification campaigns. This includes Emu- a near-infrared sky survey mission to be hosted on the International Space Station; GLUV- an Ultraviolet transient survey mission; Pyxis- a space interferometry technology demonstrator mission, and OzFuel- a multispectral imager for Australian wildfire monitoring. In addition, he provides system engineering inputs for the GMTIFS instrument- a first-generation adaptive optics integral-field spectrograph on the upcoming Giant Magellan Telescope.
He was a recipient of the 2018 Early Career development award by the Lunar Planetary Institute, USRA, Texas.
He believes humanity has greatly benefitted from international collaboration in various space missions and would benefit even more if underrepresented nations and groups could also be promoted and engaged in various international space activities. Further collaboration would accelerate future space endeavours to advance life here on Earth as well as exploration of the Universe.
---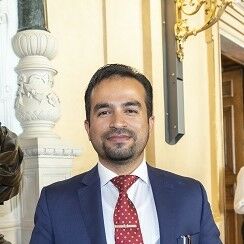 Mahhad NAYYER
Mahhad Nayyer is an astrodynamicist by profession and space sustainability advocate. Mahhad's areas of expertise are orbital mechanics, space mission analysis and design, spacecraft design, human spaceflight, and systems engineering.
After high school, Mahhad was awarded the Department of State International Cadet Exchange Programme scholarship, letting him study and train at the U.S. Air Force Academy in Colorado Springs. His academic area of concentration was orbital mechanics and spacecraft design within the major field of Astronautical Engineering. One of the most memorable experiences of his undergraduate journey was the field trip to NASA JSC as part of the Human Spaceflight class taught by astronauts Gary Payton and Jim Dutton.
In 2020, Mahhad enrolled in a postgraduate master's programme in Space Systems Engineering and Business Engineering offered by Graz University of Technology, Austria. As the astrodynamics lead, Mahhad led his cohort's SMAD design for a sub-geo CubeSat capable of providing space traffic and inspection services for geostationary orbit. His graduate research focussed on pre-processing, data acquisition, post-processing, orbit determination, cataloguing, and correlation of geostationary objects.
Mahhad hypothesizes that the problem of space junk is yet to be defined properly. He hypothesizes that a global STM solution must be based on observations from on-ground and in-space active and passive sensors contributing toward a decentralized but standardized cataloguing system. He believes that the secret of space sustainability lies in the inclusivity of all stakeholders: especially the governments of ALL countries. He intends to further explore this problem during his doctoral studies.
---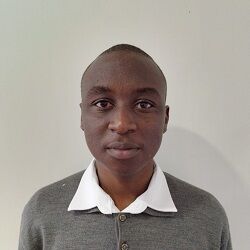 Bildad Chege NJENGA
Bildad Chege Njenga is a software engineer and a systems administrator at the Kenya Space Agency (KSA). He holds a Bachelor's Degree in Computer Science from Masinde Muliro University of Science and Technology in Kenya. He has working experience in Mobile and Web applications development and had been working in the private sector since graduating from university in the year 2018.
He got the privilege to be part of the space sector in October 2020 when he joined KSA. He got to be part of a pilot project by KSA titled Monitoring for Information and Decisions using Space Technologies (Project MIDST). The project seeks to generate remote sensing products from freely available satellite imagery using open source software platforms and primarily uses the Google Earth Engine (GEE) platform. He worked hand in hand with team members from GIS and other departments to develop scripts that generate high level products from preprocessed satellite imagery, as well as developing user friendly applications that showcase the high level products.
Since then, he has also been involved in setting up an Open Data Cube (ODC) instance that will be hosted and served to the general public in Kenya at a national scale. His role has been to set up the required hardware and software infrastructure required to host the instance. He also works hand in hand with fellow team members to achieve seamless integration of the different components of the instance and also to ensure successful analysis of remote sensing data into high level analysis products through python scripts.
In addition to the GEE and the ODC, he has worked with other Remote Sensing Data analysis and management tools such as Geoserver, Digital Earth Africa and Quantum GIS. Prior to his time at KSA, Chege worked as a mobile applications and web services developer for a private company and also interned as an ICT person in several other organizations.
Alongside his colleagues at KSA and other counterparts, he believes that having a readily available and locally managed Earth Observation data analysis platform such as the ODC instance would be a huge step towards Kenya achieving Space Capability goals as a developing nation. He believes that sharing about the work on setting up the data cube instance will be a positive contribution in the IAC event and he will be able to share and also gain insights.
---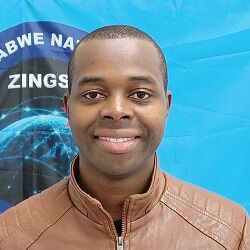 Ramson NYAMUKONDIWA
Ramson is a Senior Space Research Scientist at the Zimbabwe National Geospatial and Space Agency (ZINGSA) and a former lecturer at the University of Zimbabwe. He holds a Master's degree in Electronics and Information Engineering from Chonbuk National University in South Korea. He obtained his Bachelor's degree in Electronics Engineering from the University of Tlemcen in Algeria. Ramson is currently pursuing his Ph.D. studies in Electrical and Space Systems Engineering at Kyushu Institute of Technology (Kyutech) in Japan, where he is involved in multiple satellite projects. He is part of the Laboratory of Lean Satellite Enterprises and In-Orbit Experiments (LaSEINE) under the supervision of Professor Mengu Cho. Ramson was part of the BIRDS-5 project which built the first satellite of Zimbabwe, ZIMSAT-1. He gained vast experience in satellite development processes, from mission definition to satellite operation. He can operate various space environment testing equipment and satellite ground control stations. He worked on several satellite bus and mission systems, including the communication subsystem, store and forward mission, automatic packet reporting system-digipeater mission, satellite ground station, and electrical power system. He is also a member of the LEOPARD satellite project at Kyutech, responsible for the satellite communication subsystem. His goal as a space systems engineer and researcher is to bring tangible and practical solutions that improve human lives through space technologies. Ramson is interested in mentoring and training young people aspiring to be future space scientists, engineers, and leaders, which can be achieved through networking and international collaboration.
---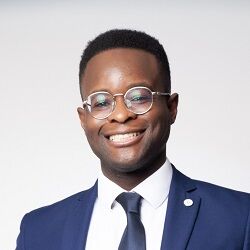 Didunoluwa OBILANADE
Didun is from Wales, UK, having been born in Nigeria. He is a Doctoral student at Luleå University of Technology researching Design and Qualification of Additive Manufacturing (AM) for Space Applications.
He holds an MSc in Astronautics and Space Engineering from Cranfield University, having read General Engineering at Grey College, Durham University. Didun was a recipient of the Royal Academy of Engineering and RAeS MSc Award and obtained a Joint UKSA-ESA scholarship to attend the International Space University's Space Studies Program; hosted by NASA Glenn Research Centre in Ohio, USA. Didun recently won the best poster prize for "Surface Roughness Considerations in Design for Additive Manufacturing" at the Swedish Arena for AM of Metals Academic Conference 2022.
He has previously attended IAC and SGC as a UK delegate, most recently in 2019 where he worked as the moderator for the NASA Space Exploration Working Group. Additionally, he received the "Young ESA - SGAC Diversity Scholarship 2017" for his essay and spoken word poem "Space 4.0 a United Europe."
Prior to his PhD, Didun was the Programme Manager for the Board of the UK Government's Aerospace Growth Partnership. He also worked at the GKN Aerospace AM Centre in Bristol, UK on Design for AM in the ESA Prometheus engine project.
Through his passion for the space industry Didun has worked all over the world, and through this global experience he believes that international cooperation within the industry can bring long-lasting solutions to the global issues of sustainability, climate change and inequality.
---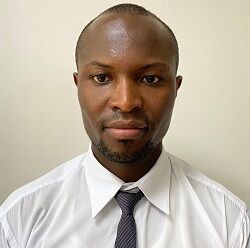 Peter OKELLO
Mr. Peter Okello is a graduate from the University of Nairobi in Kenya with a bachelor of science degree in Geospatial Engineering. He is a GIS expert currently working at the Kenya Space Agency as a Remote Sensing officer. He works with the Agency to help promote the use of Geospatial technologies in satellite data analysis and GIS mapping.
Mr. Okello is the lead GIS scriptwriting and mapping under the Agency's Earth Observation program on Monitoring for Information and Decisions Using Space Technology (MIDST) project. The project aims to utilize GIS resources to co-develop Earth Observation products with stakeholders drawn from various sectors aligned with the following application areas; Natural Resource Management, Urbanization and Disaster management.
He has special interests in the development & utilization of Earth Observation data and tools to support decision making. His specializations include; GIS scripting and analysis, online GIS mapping and mobile GIS mapping.
Mr. Okello is also one of the pioneers of the Agency's Space Club Program that aim to educate young students on Space related disciplines. He participated and contributed immensely to the creation of the Space club contents especially in the Earth Observation book on Remote sensing & GIS.
The space industry holds a number of opportunities and potentials that can only be exploited if the players within the space sector cooperate and combine effort towards achieving the best out of the platform that space provide.
---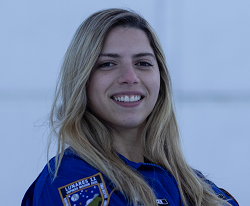 Sara SABRY
Sara Sabry is the first female Egyptian Analog Astronaut, and is the founder and executive director of Deep Space Initiative, a non-profit company that aims to increase accessibility and opportunity in the space field.
Sabry is a Mechanical (B.Sc.) and Biomedical (M.Sc.) Engineer, with experiences that span from Mechatronics and Robotic Surgery, to Stem Cell Development and Bioastronautics. After her studies, Sara worked at a Tech Startup in Berlin as the deputy CTO working on Augmented Reality mobile applications. This Fall, she will begin her Ph.D. in Aerospace Sciences at The University of North Dakota, where her research will focus on engineering the next generation of planetary spacesuits. Along with her studies, she plans to begin her private pilot license, as well as continuing her astronaut training.
Sara is helping the Egyptian Space Agency with a number of exciting projects that will be announced this summer, including building the first analog research station in Africa. Sara was the team lead for the Transportation on the Moon group within the LCE of the Moon Village Association, an independent researcher with Biofrequency Analytics, and a teaching associate at Mars University.
Prior to her work in the Space industry, Sara was a Yoga instructor, Crossfit coach and spent some time practicing Mixed Martial Arts. In 2016 she traveled around Africa volunteering in different organizations, including a Women Empowerment Center in Uganda, and a primary school in South Africa. Sara is extremely passionate about our oceans, is an Advanced Open Water Certified diver, and spent 6 weeks in Madagascar as a marine conservationist.
---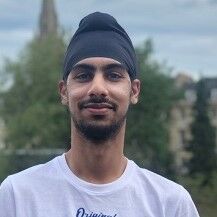 Nathanan SACHDEV
Nathanan Sachdev is a young engineer with an extensive background in aerospace and aeronautical engineering, he is currently working on the THEOS-2 Small Satellite project on behalf of Geo-Informatics and Space Technology Development Agency (GISTDA) in collaboration with Surrey satellite technology (SSTL) as the lead Assembly, integration, and testing Electronics specialist engineer.
As a young space engineer, he is well aware of the scarcity of opportunities and believes that the development of Thailand's space infrastructure is critical to promoting the country's space economy and thus increasing opportunities for other passionate engineers. His efforts played a pivotal role in setting up Thailand's first Assembly, Integration, and Testing Facility. The success of the facility's development has promoted more entrepreneurs and startups to take the next step in developing their spacecraft and in turn, strengthening the aerospace economy and demand in Thailand. To further create sustainable momentum in space economy development, space engineering know-how must be transferred to as many individuals as possible. As a result of this intention, the THEOS-2 smallSAT team at GISTDA has hosted multiple training programs for passionate individuals across the country.
He is certain that the eventsat IAC will provide everyone with the opportunity to gain insights and adaptable solutions from one another and alsoallow for contributions through shared learning experiences to help spark groundbreaking solutions to problems encountered at all levels of the space industry
---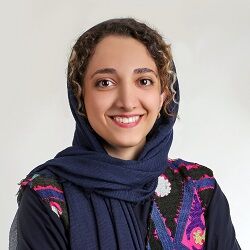 Niki SAJJAD
Niki Sajjad is a Ph.D. candidate in Space Engineering at the Space Research Laboratory (SRL), K. N. Toosi University of Technology. Her research focuses on space sustainability by developing a Hardware-In-the-Loop (HIL) simulation system for in-orbit space debris tracking and pose estimation. She obtained a Master's degree in Space Engineering from her current university and a BSc in Electrical Engineering from Isfahan University of Technology.
Niki has worked as an attitude control designer and HIL engineer in the APSCO Student Small Satellite (SSS) project (2017-2021) and Nasir-1 CubeSat (2019-2021) and has been the SRLsat team lead (since 2021). Currently, SSS is orbiting around the Earth due to an international collaboration among Asia-Pacific universities. Niki serves as the National Point of Contact for Iran at the Space Generation Advisory Council (SGAC) and has actively participated in the Space Safety and Sustainability and also the Small Satellite project groups since 2020.
She dreams of paving the way for future generations, especially in non-space-faring areas, by giving them access to space educational materials. To achieve this, Niki has been part of a team at SRL to develop a hands-on training package, a platform that enables students with different backgrounds to assemble and test their modular and programmable 1U CubeSat using Commercial-of-the-Shelf (COTS) components. Since 2018, She has been a mentor in international and national hands-on workshops to move toward reducing the gap between students and the space industry in emerging space nations. Niki has a genuine interest in a wide variety of topics from engineering to art and discovers relationships between them to better show the importance of taking action for sustainable and peaceful space and Earth.
---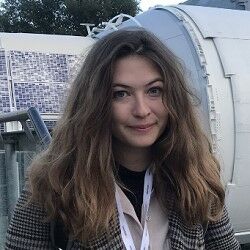 Elizaveta SHASHKOVA
Elizaveta Shashkova is a space engineer interested in Space Exploration and Human Factors. Born in Moscow, in 1999, she moved to Lyon, France, when she was 6. Very fond of traveling, she is a passionate organiser; and which trips could be more exiting to plan than to the Moon, to Mars and further?
After a bachelor's degree in Physics at the University of Strasbourg, she joined the Master of Science in Aerospace Engineering at ISAE-Supaero, in Toulouse. Specializing in space systems, she got a very wide and deep outlook on the sector and was able to apply this knowledge to a variety of projects. She got a first grip on the organisation of space missions by joining CoRoDro as a member of the project management team. In the context of IGLUNA 2021, she was helping supervising the development of a Collaborative and autonomous Rover-Drone system for Moon exploration.
For her master's research project, she was welcomed to Spaceship FR, a CNES project aiming at developing the technological bricks necessary to have a sustainable base on the Moon and Mars. There, she worked on the mission and electrical system of a Moon habitat. For her end-of-the-studies internship, she stayed in the team to develop an AI assistant for astronauts in a space station, able to monitor the base as well as support the astronauts in their activities.
She is also very passionate about illustration, cinema, and animation as well as board games (she is indeed Terraforming Mars on a regular basis).
---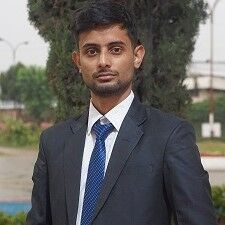 Janardhan SILWAL
Janardhan Silwal has been working as a satellite research fellow at Antarikchya Pratisthan Nepal [Nepal Space Foundation] since its establishment in 2021. He is also mentoring high-school students about CubeSat and guiding them in building one, at Space System Laboratory-Kathmandu University High School (SSL-KUHS). He graduated with a Bachelor's Degree in Electrical and Electronics Engineering from Kathmandu University in 2021.
He first started his space-related activity with participation in CanSat training in 2017 at IOE Pulchowk campus, which was his first hands-on learning of satellites. Subsequently, he has been involved in different CanSat programs during his time in University. His field of interest lies in On-Board Computers (OBC) and embedded systems.
In Antarikchya Pratisthan Nepal, he is working as a project manager in different satellite, non-flight, and flight projects, SastoCube, Danfe Space MSN, and Project MUNAL. Along with project management, he is responsible for designing and developing the mission control system for Danfe Space MSN and OBC for Project MUNAL. Project MUNAL is being implemented at SSL-KUHS with the active participation of high-school school students from and around KUHS. He believes that educating young school students with project-based learning, especially in fields such as satellites, is one of the important factors in promoting space awareness and developing the space sector in his home country Nepal.
---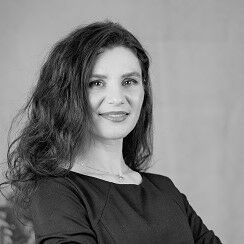 Alina VIZIREANU
Alina Vizireanu is an entrepreneur in space education and geospatial and Earth Observation technologies, driving her focus toward Human Development in the Space sector. She is a graduate of the University of Bucharest, Romania, Faculty of Geography, geospatial specialisation. She has further developed her academic education as part of international programs offered by ESA, the University of Luxembourg, IE Business and Draper University. In 2020, interested in young people's development, she founded AVINTERRA Consulting, where the team delivers train-the-trainer GEO (Geospatial and Earth Observation) courses, webinars and space talks that have the power to enhance career prospects for space and geospatial sectors.
Alina collaborates with organisations that aim to make a difference in NextGen's development, creating programs for international NGOs. Member of the IAF Space Education and Outreach Committee, mentor and advisor for young people and startups such as ROSPIN and BlinkSpace, Alina enjoys creating new initiatives as a Space Education Programs developer. Her main partners are the Romanian Science Festival, 4wardFutures UK and Space Science and Engineering Foundation in partnership with Imperial College London, UK.
Together with a empowered and enthusiastic team, she is eager to democratise access to space education for younger generations of NextGen space engineers and enthusiasts alike. For this, she is the co-founder of AIM Space, a Romanian startup currently part of the EU H2020 Space Hubs Network, ESA Spark Graz pre-accelerator programme.
---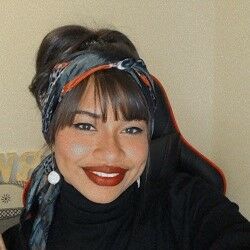 Roxy WILLIAMS
Roxy Williams studies Software Engineering in ULACIT - Latin American University of Science and Technology in Costa Rica. She is currently the National Point of Contact (NPoC) for Nicaragua. Roxy received the SGAC Pioneer Award 2021 and also the NPoC of the year for the North, Central America and the Caribbean region in SGAC for her contributions in SGAC and the space sector. She was also selected as a student Scholar for the Grace Hopper Celebration, the largest gathering of women in computing. Currently she is working as a lead of the Command & Data Handling and Comms subsystems on a Mercury Sample Return Mission Design for the SGAC Space Exploration Project Group RAISE team. Roxy is the president of the Society of Women in Space Exploration Costa Rica. She is a young female passionate about space, who is driven by diversity and inclusion and who strongly promotes space education in her homeland Nicaragua.
Roxy worked on a CubeSat design with the Brazilian National Institution of Space Research - INPE, she worked on the design of a Lunar Hospital using Lava tubes during her virtual Analog Astronaut training. She recently co-designed, supervised and produced a web app solution to determine the safest and most suitable sites for shelters for the Caribbean coast in Nicaragua. The team used Sentinel-1, elevation and land cover derived from FAO's SEPAL cloud platform and Google Earth Engine to derive low, medium and high shelter suitability.
---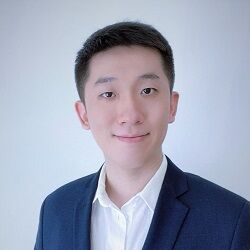 Ruida XIE
Ruida Xie is a PhD candidate at the Australian Centre for Space Engineering Research (ACSER) in the School of Electrical Engineering and Telecommunications at the University of New South Wales (UNSW). His current research interests include off-Earth mining & Space Resource Utilisation (SRU), mission design and trajectory optimisation. Particularly, he is interested in the application of artificial intelligence and big data in space sector. He is an active researcher in these areas and has published his work on multiple journals and conferences. He is looking forward to sharing his insights on space mining and resources utilisation with the space people from all around the world at IAC.
He holds a B.E in Electrical Engineering and M.E in Control Science and Engineering from Harbin Engineering University, China. His past research experience includes the design of attitude control system and task planning for remote sensing satellites, etc. He participated in multiple projects from China Academy of Space Technology during his masters. In 2017, he was awarded the China National Scholarship from Ministry of Education in recognition of his academic achievements. In 2018, he was granted the University International Postgraduate Award from UNSW to pursue his PhD. In 2019, he won the top-up scholarship from Commonwealth Scientific and Industrial Research Organisation (CSIRO). In early 2021, his PhD project was granted for High-Performance Computing (HPC) resources from Australian National Computational Infrastructure (NCI Australia).
---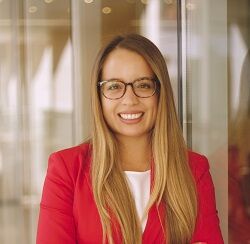 Isidora CASAS DEL VALLE PACHECO
ESL Grant Recipient from 2021
Isidora (Isi) Casas del Valle Pacheco is a space law, communications, and outreach consultant for various organizations, including the European Southern Observatory (ESO), and a Public International Law lecturer at Universidad de los Andes (Chile). She holds a bachelor's in laws (suma cum laude) from Universidad de los Andes, where she specialized in comparative law and legal English, and minored in basic sciences. With a keen interest in air and space, she worked as an air attorney for a boutique law firm in Chile whilst undergoing a postgraduate degree in Air and Space Law in UDIMA & the Instituto Iberoamericano de Derecho Aeronáutico y del Espacio y de la Aviación Comercial in Spain, and a Master in Entrepreneurial Management at the ESE Business School in Chile.
She was awarded the Secure World Foundation's Ray Williamson Future Fund Scholarship to attend the Southern Hemisphere Space Studies Program of the International Space University hosted in Adelaide, Australia; and presented the paper resulting from the program at the International Aeronautical Congress in Bremen, supported by Secure World Foundation's IAC Young Professionals Scholarship. Moreover, she has participated as CAPCOM for multiple editions of the Southern Hemisphere Space Studies Programs at the International Space University.
Isi joined the Space Generation Advisory Council as Chile's National Point of Contact, was Event Manager of the 6th South America Space Generation Workshop, and now holds the title of Regional Coordinator for South America. She is a member of the International Institute of Space Law and the Chilean Space Association (ACHIDE).
---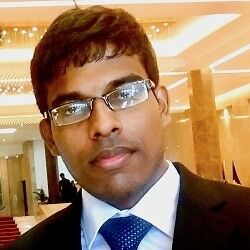 Kawsihen ELANKUMARAN
ESL Grant Recipient from 2021
Kawsihen Elankumaran is a PhD candidate at the Australian Centre for Space Engineering Research (ACSER) at the University of New South Wales (UNSW), Sydney, Australia. His research interests are in the domain of guidance, navigation and control of space systems with current research focused on the autonomous navigation of distributed spacecraft.
Kawsihen has a BSc Eng Hons in Electronic & Telecommunication Engineering from the University of Moratuwa, Sri Lanka. His research experience includes a research internship on Real-time systems at The University of Auckland, New Zealand and a R&D engineering career on Electronic design automation at a U.S.-based market leading company. Kawsihen was awarded the University International Postgraduate Award to pursue his PhD at UNSW, Australia where during his candidature participated in and helped organize several forums and conferences. Kawsihen is also a professional member of the American Institute of Aeronautics and Astronautics.
Kawsihen's perspective on international cooperation in the domain of space is about its potential for the reduction of the technological barriers to entry for the space industry through research and development that helps to promote market-driven innovation.
---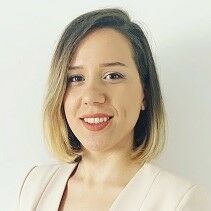 Sepideh FAGHIHI
ESL Grant Recipient from 2021
Sepideh Faghihi is a Ph.D. Candidate, Graduate Research and Teacher Assistant, and a member of the Ryerson Aerospace Control Systems research group (RACS) in the Department of Aerospace Engineering at Ryerson University in Toronto (Canada). She is currently performing research on the topics of spacecraft guidance, navigation, and control (GNC) in order to contribute to technologies and research required for space activities, particularly on-orbit proximity operations and exploration missions. Her recent work focuses on the autonomous on-orbit inspection of large complex space structures with full sensor coverage.
Sepideh holds a BSc. in Aerospace Engineering (2017) from the Sharif University of Technology. During her undergrad studies, she and her team were awarded 2nd Place in the AIAA 2015/2016 Graduate Team Aircraft Design Competition "Large Air Tanker for Wildfire Attack" for the submitted proposal entitled "Multi-Role Cost-Effective Aerial Firefighter (MCAF)".
She believes that future space exploration missions such as longer-duration missions, traveling to distant destinations, and longer human presence in space will be achievable through international collaboration, where the experts in the field come together, share their ideas and achievements and contribute toward the realization of space exploration goals. Sepideh's ultimate goal is to make significant, meaningful contributions to space science and technology by continuing to work on innovative, cutting-edge research through post-doctoral studies and in an R&D role. And to inspire others, especially young women, to pursue careers in this field.
---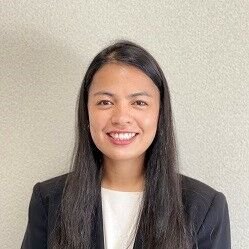 Pooja LEPCHA
ESL Grant Recipient from 2021
Pooja Lepcha is currently pursuing her doctorate degree in Electrical and Space Systems Engineering at Kyushu Institute of Technology. She received a UN/Japan Long term fellowship "Post Graduate Studies on Nano Satellites (PNST)" to pursue a master's degree and doctoral degree in Space Engineering at Kyushu Institute of Technology. She has a bachelor's degree in Electrical Engineering from the College of Science and Technology, Bhutan. Back home, she works in the Division of Telecom and Space under the Department of IT and Telcom, Ministry of Information and Communication of Bhutan. During her master's degree, she was part of the BIRDS-2 team and was involved in the development of the first satellite of Bhutan, BHUTAN-1. She has been actively involved in four more satellite projects and mainly works on the Electrical Power System (EPS) of the satellites. Her research is on the development of low-cost sensor stations for remote data collection using satellites. She is currently coordinating with 11 developing countries to build sensor stations that can measure sensor data and transmit the data to the satellite. She strives to promote international cooperation in space for enabling access to space development and utilization in developing countries. After completion of her PhD, she aspires to engage in STEM education and more space activities in Bhutan.
---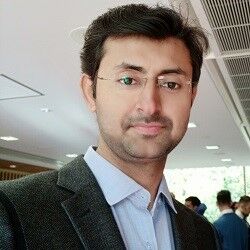 Usman Shehryar
ESL Grant Recipient from 2021
Usman Shehryar has expertise in active / passive microwave circuits design as well as antenna design and digital electronics. He has the space industry experience from 2012 to 2022 in Space and Upper Atmospheric Research Commission of Pakistan. He has gained diverse experience of space technologies starting from the design and development of RF front ends as well as digital electronic systems for satellite payloads to the system level architecture design of satellite ground stations.
Currently, Usman is pursuing his PhD program from Chalmers University of Technology, Sweden in Advanced Antenna Systems. He received his Master's degree in Wireless, Photonics and Space Engineering from Chalmers University of Technology, Sweden. This M.Sc. program was sponsored by Swedish Institute Study Scholarship for Global Professionals (SISS). This master program has enabled him to learn experiences of communication industry of Sweden in microwave and photonics sectors.
Moreover, Usman is passionate about educating the next generation of engineers and scientists. According to him, many developing nations lack in the field of space engineering. He wants youth to learn these engineering fields so that they can contribute to the knowledge of these evolving technologies to harness its benefits to their societies.
---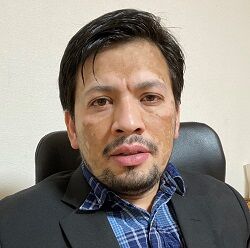 Hari Ram SHRETSHA
ESL Grant Recipient from 2021
He is a space systems engineering student from Nepal. In 2020, he received a master's degree in space engineering international course (SEIC) from Kyushu Institute of Technology (Kyutech) in Japan. He is currently pursuing a Ph.D. in the department of space systems and electrical engineering at Kyutech. He is a Japanese government (MEXT) scholarship Ph.D. student through the United Nations/Japan long-term fellowship programme (PNST). He has significant experience developing satellite subsystems. Since 2018, he has worked in various 1U to 6U standard CubeSat and nanosatellite projects (E.g.BIRDS-3, BIRDS-4, Kitsune and Curtis) at LaSEINE, Kyutech. Furthermore, he is responsible for designing, developing, and testing the satellite's electrical power subsystem (EPS) and backplane interface board (BPB).He has also led the development and operation of ground stations for the BIRDS-3 and BIRDS-4 satellites. He is currently working as a mentor in Japan and other countries to develop the country's satellite project using BIRDS BUS open source material. He also works for the Nepal Academy of Science and Technology (NAST) in Nepal. With his contributions as one of the two developers of Nepal's first satellite, NepaliSat-1, he was awarded with the "Kirtimaya Rashtradeep Fourth Class 2076" medal from Nepal's Right Honourable President, Bidya Devi Bhandari, on April 9, 2021.
---