Published on August 4, 2023
The IAF is proud to introduce the 2023 IAF Emerging Space Leaders!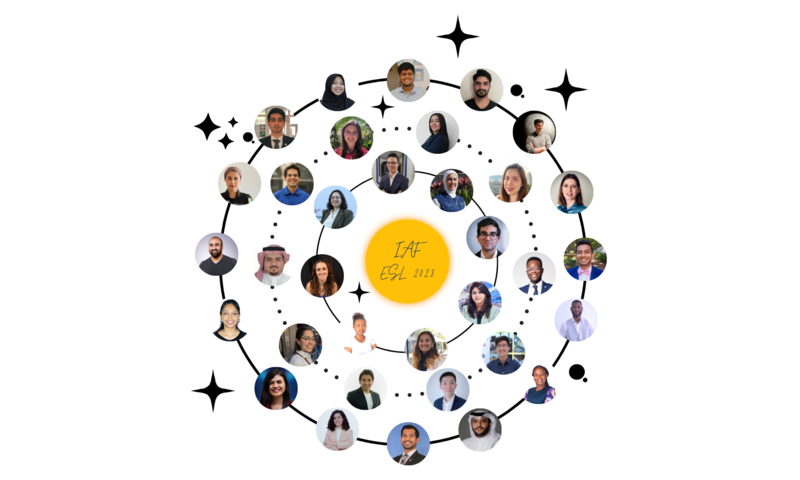 These students and young professionals were chosen by the IAF Emerging Space Leaders Sub-Committee composed of highly experienced space stakeholders. They will travel to Baku, Azerbaijan in September 2023 to participate in the 74th International Astronautical Congress and have the opportunity to extend their network, gain knowledge and meet space experts!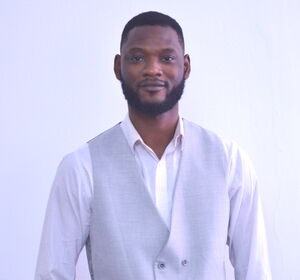 Adewale ADELANWA
Adewale is a Senior Analyst and consultant at Space in Africa, specialising in research and market intelligence within the African space industry. With a strong focus on data-driven analysis and industry landscapes, he develops comprehensive reports that uncover new opportunities for private and public space organisations. Adewale's expertise extends to consulting services for satellite development programs, where he advises on cutting-edge technology, launch opportunities, and satellite commercialisation.
Recognising the importance of international cooperation in space, Adewale sees it as a powerful force that unites nations towards a common goal. Drawing inspiration from the successful International Space Station program, he recognises the transformative potential of collaborative efforts across borders. He emphasises the opportunities that offer non-spacefaring nations, such as developing African countries. Through diverse initiatives, Adewale has witnessed firsthand how these collaborations empower governments to kickstart their space journey.
Adewale's dedication to advancing the African space industry and belief in the power of international cooperation have shaped his career as a respected analyst and consultant. His contributions have opened doors for clients, enabled space infrastructure development, and unlocked access to vital space resources. Through his work, Adewale continues to drive progress and opportunities in space applications and technology.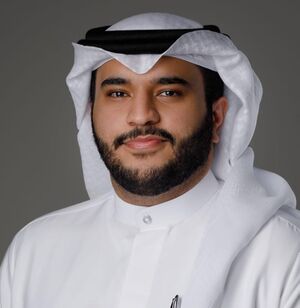 Yaqoob ALQASSAB
Yaqoob Alqassab is a senior engineer at the NSSA, with a master's degree in mechanical engineering with Space System Technology from Khalifa University and a bachelor's degree in mechanical engineering from the University of Bahrain. Developed the first Bahraini software in space which was related to the Attitude Determination and Control Subsystem (ADCS). Specialized in satellite development engineering, ADCS programming, structural analysis, system analysis, mission analysis and thermal analysis. Worked on many satellites, namely Light -1: a 3U CubeSat to detect Terrestrial Gamma-ray Flashes, DhabiSat: a 2U CubeSat to test novel ADCS algorithms and AlMunther: a 3U CubeSat to take medium resolution images of Bahrain and to test Bahraini innovations in space related to Artificial Intelligence (AI) and cyber security. Published 15 research papers in the field of space system technology. Won the first round of the Payload Hosting Initiative (PHI) organized by the United Nations Office of Outer Space Affairs (UNOOSA) and the Mohammed Bin Rashid Space Center (MBRSC). International collaborations in the space field hold immense importance for the advancement of human knowledge and exploration. By working together, nations can pool their resources, expertise, and technological capabilities, leading to more efficient and cost-effective missions. Collaboration allows for the sharing of scientific data, research findings, and technological innovations, enabling a deeper understanding of space and the universe. Additionally, international partnerships in space foster diplomatic relations, promote peaceful cooperation, and build trust among nations.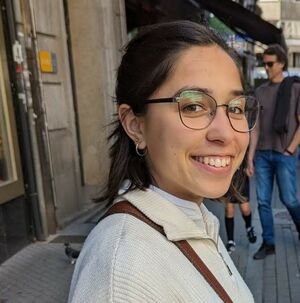 Julia ALVAREZ VALLERO
My name is Julia Alvarez Vallero and I have always worked towards my desire to become a part of the aerospace sector. In order to achieve this goal, I have published articles and attended to conferences since I was a degree student, because my objective was to, eventually, get a job in the industry. I can also add that it is not a mere desire or wishful thinking. I work hard every day to achieve the objectives that are demanded of me on time and with the highest quality. Moreover, I am always learning from those who are more experienced, because I look forward to work with them in the near future. My professional and academic background connects perfectly with the organization's goals. I am an electronic engineer, with two years of experience in the aerospace field as a power design engineer, developing tasks as a subsystem engineer. As part of my daily activities, I have to solve problems in coordination with other subsystems, trying to arrive to the best possible approach dialoguing with my superior and the rest of my team. To enhance the knowledge I could bring to the sector, I decided to take a Master's degree in Renewable Energies, Climate Change and Sustainability I have been awarded a scholarship from Xunta de Galicia to do it. My idea is that the aerospace sector will play an important role in the pursuit of a clean environment in order to guarantee good Earth conditions for future generations. Currently, together with my work on the company, I keep making efforts to increase my knowledge and skills to make my contribution to the sector.
Raihana SHAMS ISLAM ANTARA
Raihana Shams Islam Antara is on a mission to achieve self-reliance in space technology for her country, Bangladesh, and promote STEAM. She is one of the Engineers of Bangladesh's first satellite, BRAC Onnesha. She completed her M.Sc in Applied Science for Integrated Systems Engineering from Kyushu Institute of Technology, Japan. She graduated as a Space Systems Engineer and has a background in Antenna Technology, Communications, Embedded Systems, and Robotics. She has experience in small satellite AIT activities. She is an engineer of the Joint Global Multi-Nation Birds satellite project acronym "Birds Project", the AIRBUS GEDC Diversity Award 2017 champion. She received ACI Limited Bangladesh's 2018 Science and Technology youth excellence award for her work on BRAC Onnesha. She is a Cansat Leaders Training program graduate and the first female participant from Bangladesh. Currently, she is working as a Lecturer in the Department of Electrical and Electronic Engineering at Brac University. She is the co-founder of the Laboratory of Space Systems Engineering & Technology (LASSET) at the School of Engineering at BRAC University. Raihana is a U.S. State Dept. alumna of the International Visitors Leadership Program (IVLP) in "Advancing Women in STEAM," the U.S. Department of State's premier professional exchange program. She is the point of contact (POC) for UNISEC Bangladesh, the local chapter of UNISEC-Global, an international nonprofit body to promote practical space development activities, mainly at the university level. She is the advisor of the IEEE Communication Society(ComSoc) Brac University Student Branch Chapter.
Suraj ARANHA
Suraj Aranha is currently a PhD candidate from RMIT University, Melbourne, Australia. Has 5 years of technical Engineering work experience.
Suraj Graduated in 2014 with a Bachelor of Engineering (Mechanical) from Mangalore, India before joining a ship building company as a Design Engineer. There he was part of the design team that built two Geo Technical Research Vessels (GTRV) capable of drilling and seabed sampling in depths of up to 3000m, a Multipurpose offshore vessel (MPSV) and several smaller vessels for the Indian Navy and Coast guard. After working for 3 years designing ships, Suraj joined the small but highly skilled team of Indo-Danish artist-duo "Pors and Rao" at their studio in Bangalore. Here Suraj was involved in building Hi-tech artworks that was designed to move and react in life like ways which involved complex mechatronic systems. To develop his interests in the state-of-the art modern intelligent engineering applications, Suraj completed his Masters in Robotics and Mechatronics from RMIT in 2021. Working on the Intermediate axis theorem as his master's research project, Suraj developed interest in Space technologies and explorations which led him to continuing his research as a PhD candidate. As an engineer who loves to find creative solutions, space offers opportunities to solve some of the most complex, massive problems with a lot of unknowns. If all the countries have common goals and unite to develop technologies, we could accelerate space exploration at a rapid pace and dedicate the best human achievements to the global peace and global prosperity.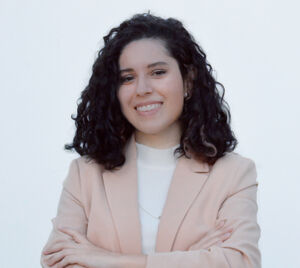 Valeria DITTEL TORTOS
Valeria is an Electromechanical Engineer, co-founder and Chief Product Officer at Orbital Space Technologies, a space startup that seeks to provide end to end mission services for experimentation in microgravity for Latin America and the world. The first project of Orbital Space Technologies is under development, a mission that studies the fungus that causes Panama Disease, a disease that threatens banana plantations around the world, in a microgravity environment to develop an effective treatment or a possible cure. The first stage of this project, under Valeria's administration, was successfully launched in November 2022, from Esrange, Sweden. This is the second ever Costa Rican space mission and the first one developed by a company.
She is passionate about making space more accessible and works around that goal by creating and promoting opportunities in developing countries to make the space sector grow in diversity. Valeria has been involved in space promoting organizations since 2018, where she joined and became part of the directive board of TECSpace, the largest aerospace student group, which provides hands-on experience in a country where there is no aerospace engineering as a career. She has also a commitment to encourage women in STEM. She has worked in projects such as the Gender Equality Commission of TECSpace, promoting anti-harassment policies and co-founded the Costa Rican chapter of the global network of Women in Aerospace Costa Rica, visioning more involvement, visibility, and leadership of women in the aerospace sector.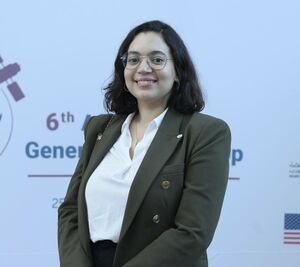 Imane EL KHANTOUTI
Imane El Khantouti is a Space project manager at working on space application for sustainable development in Toulouse, France. She holds an Aerospace engineering degree from the International University of Rabat, Morocco. She is also one of the core members of the Moroccan Initiative for the Space Industry (MISI) aiming to promote and sustain the space industry in the kingdom of Morocco.
Imane served as the National Point of Contact for Morocco for Space Generation Advisory Council since 2018 and as Commercial Space Project Group Co-lead since late 2021 until february 2023. She has played an organizing role for the Global Conference on Space for Emerging Countries on the Space Generation Advisory Council – International Astronautical Federation (SGAC-IAF) youth workshop. Imane is one of the 10 under 30 best Africans in the Space industry in 2020 and 6 most young innovative Arabs in 2021. Her aim is to find solutions for the African socio-economic issues through space applications, entrepreneurship and make the African market space faring.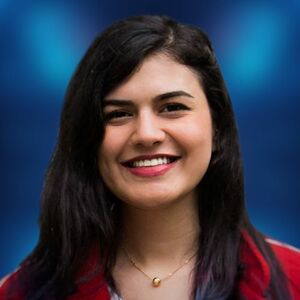 Sahba EL-SHAWA
Sahba El-Shawa is a Jordanian-Canadian interdisciplinary researcher and social entrepreneur originally from Palestine. She is the Founder of the Jordan Space Research Initiative (JSRI), which aims to bridge sustainable development with space exploration and establish an analog research facility in Jordan. Sahba holds several roles in the Space Generation Advisory Council, including National Point of Contact for Jordan, as well as Co-Lead of the Ethics & Human Rights project group and the Space for Climate Action policy division. She is also a National Coordinator in the Moon Village Association and its Participation of Emerging Space Countries program, as well as the Implementation Support Officer for its Global Expert Group on Sustainable Lunar Activities (GEGSLA). Sahba has won numerous awards, including the Space Generation Leadership Award and the Women in Aerospace Europe Young Professional Award.
Sahba holds a BASc in Mechanical Engineering, an MSc in Space Studies, and is currently pursuing her PhD in Sustainable Development and Climate Change. Her PhD research centers around the neuropsychological basis of the Overview Effect, and how making it more accessible using Virtual Reality can help drive sustainability on Earth. During her studies, she collaborated with the German Aerospace Centre (DLR) on robotics research and completed an internship at the European Space Agency's Clean Space initiative focusing on the environmental impacts of space activities. Sahba is a vocal advocate for decoupling defense and space. She is committed to creating opportunities for underrepresented communities and helping guide the industry towards a more equitable, ethical, and sustainable future.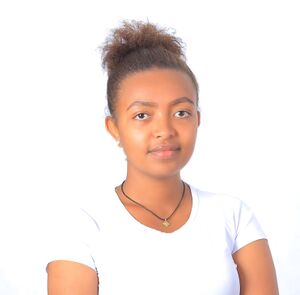 Eden ABESELOM HABTESLASIE
Habteslasie, Eden Abeselom graduated with a Bachelor of Electrical and Computer Engineering with industrial control stream (Honor) at the Debre Berhan Universityand a master's student in Space Engineering at Addis Ababa Science and TechnologyUniversity, Ethiopia. She is an Assistant Researcher in the Department of AerospaceEngineering Research and Development Directorate at the Space Science andGeospatial Institute. She's a coordinator at the Ethio Space Kids Club (ESKC) programand a program coordinator for the Women in Space and Engineering (WiSE) project, and an event coordinator of space technology for the earth application (STEA) voluntary project group of the Space Generation Advisory Council (SGAC). TheWomen Behind SGAC 2022 webinar was part of the series hosted by her for Giant Leap. She also actively participated in the Women in GEMS and Africa workshopinCotonou, Benin in 2022, the UN/IAF 29th Workshop in Paris, France (2022), andthe5th African Space Generation Workshop Stellenbosch-South Africa (2021).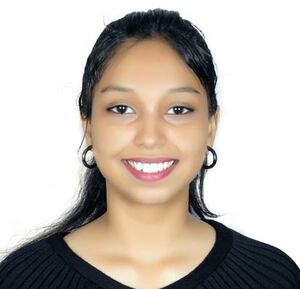 Akanksha HALE
Akanksha Hale is a third-year Mechanical Engineering student at the MET Institute of Engineering, Nashik. Akanksha's research interests predominantly lie in space exploration. With an insatiable curiosity and an analytical mind, she conducts in-depth research on various aspects of space missions, including spacecraft design, mission planning, and space propulsion. Her research endeavors are motivated by a desire to push the boundaries of space exploration and contribute to the scientific and technological advancements that will shape the future of humanity's journey to the stars. Her recent research paper was selected for presentation at the esteemed AIAA International Space Planes and Hypersonic Systems and Technologies Conference in 2023. Akanksha is grateful to the International Astronautical Federation committee for choosing her as one of just 30 individuals globally to participate in the prestigious 2023 Emerging Space Leaders Grant Programme.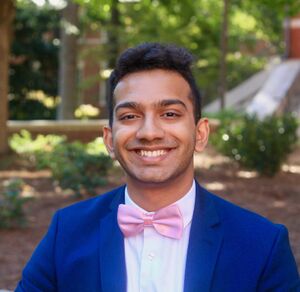 Shravan HARIHARAN
Shravan Hariharan is an incoming Advanced Concepts Systems Engineer at Blue Origin, and a recent graduate from Massachusetts Institute of Technology (MIT) with a S.M. in Aeronautics and Astronautics. At MIT, his research focused on In-Situ Resource Utilization (ISRU), specifically with the production of oxygen on Mars to support future human space exploration. He is a member of the Mars 2020 Science Team working on the MOXIE project, which is the first ever demonstration of ISRU on another planetary body. At MIT, he worked on utilizing ground-based laboratory testbeds to further characterize the MOXIE system and inform design of a next-generation Martian oxygen production plant. At Blue Origin, he will be working on formulating and evaluating concepts for permanently crewed lunar and on-orbit platforms.
Shravan has also completed internships at various commercial and governmental space organizations, where he has worked on the design, manufacturing, testing, and operations of human-rated and robotic space systems at all project lifecycle phases. He is also an analog astronaut, having completed a mission at the Mars Desert Research Station as Crew Engineer. Shravan is passionate about the development of technology, policy, and commercial partnerships to enable sustainable human exploration of the solar system. Specifically, he believes that space is a resource that can be harnessed to improve the quality of life on Earth, which requires continued decreases in the cost of accessing space as well as international partnerships to ensure that all people can benefit from space-based infrastructure.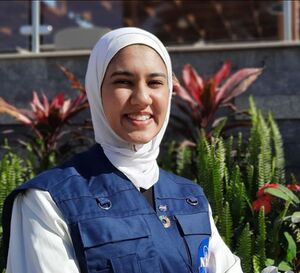 Aya HESHAM SAYED
Aya is a highly accomplished medical student pursuing a bachelor's degree in Medicine and Surgery from Ain Shams University, Egypt. Her passion for space medicine has led me to hold several positions that enable her to contribute to the advancement of human presence in space. Aya is a technical researcher at Sigma Fit LLC tech wear company. Their ultimate goal is to create clothes that are both stylish and provide robust protection in the harsh environment of the Moon and Mars. She has been nominated as one of the top 1% of medical students who have contributed to the field of space medicine in her country. Aya is a visionary leader who founded StarsFlyer with the goal of advancing space research and education. Her mission is to make space education accessible to underrepresented countries. With 4 years of experience as a space medicine researcher, Aya has published several papers in international journals, including authorizing 5 papers at IAC 2022 and a book chapter in Springer Nature. Through her work, she has been able to promote international cooperation and collaboration in the field of space research as a role model for women in tech. With her extensive space medicine experience, she brings a unique perspective from the MENA region on the role of international cooperation in space exploration. She firmly believes that global collaboration is essential to achieve significant advancements in space technology. Her work serves as an inspiration to many and has a far-reaching impact on the future of space exploration.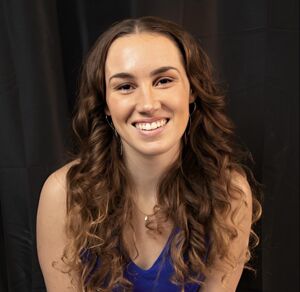 Madelyn HOYING
Madelyn Hoying is pursuing a Ph.D. in the joint MIT and Harvard Medical School Medical Engineering and Medical Physics program, and an M.S. in AeroAstro at MIT. Her Ph.D. research in the Tearney Lab at Massachusetts General Hospital investigates aerospace physiology leading to novel medical devices for long-duration spaceflight. Her M.S. research in the Aerospace Physiology Laboratory at MIT targets changes to neurological systems in spaceflight. Madelyn graduated from Duquesne University in 2020 with a B.S. in Biomedical Engineering and a B.A. in Physics, where she was a 2020 nominee for the NCAA Woman of the Year Award.
In addition, Madelyn designs and leads analog missions to test new technologies, human operations, crew dynamics, and recovery procedures in simulated planetary surface exploration missions. Analog research is one of her priorities to enable effective mission planning for human space activities; due to facility size and cost constraints, though, not many opportunities exist for student involvement in analog missions. To increase access to human space research and improve opportunities for international collaboration on missions, she has designed and implemented a framework for large-scale analog missions that creates opportunities for student engagement and accelerates test timelines, as researchers are no longer constrained by facility space.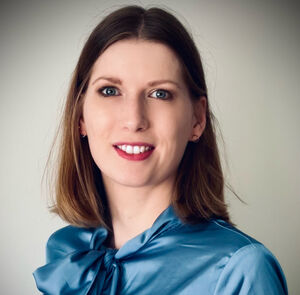 Maren HÜLSMANN
Maren Hülsmann is a research associate and PhD candidate at the University of the Bundeswehr in Munich (Germany). Her work focuses on innovative approaches to Artificial Intelligence and Machine Learning for spacecraft operations by introducing AI-based spacecraft fault management. Her PhD research focuses on fostering trust in AI-based space systems through enhanced explainability. She received the ZONTA International Amelia Earhart Fellowship in 2022. She is a graduate from the University of Bremen with degrees in Industrial Mathematics. Her master's thesis on uncertainty analysis and optimal control of atmospheric re-entry in 2017 earned her the 2017 mathematics faculty award and the "Friends of ZARM" award in 2018. She was infected with the space bug while working at the DLR_School_Lab Bremen and serving as a student team lead when participating in the REXUS/BEXUS program. After her studies she worked as a Flight Dynamics Engineer at the German Space Operations Center before changing paths to pursue a PhD in the space field. As an active member of the Space Generation Advisory Council, Maren currently serves as Germany's National Point of Contact. Before this, she was the Co-Lead of the Space Safety and Sustainability Project Group. In 2020, she organized the first SG[Germany] local event. Her belief is that international cooperation is necessary to address pressing concerns such as space debris, and other safety challenges arising from growing space activities. Cooperation leads to innovation and technological progress which help us gain a better grasp of our universe while securing our place in it.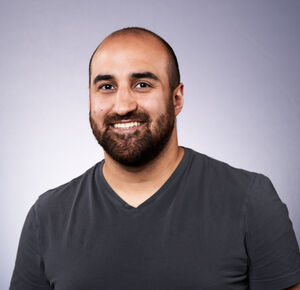 Mohammad IRANMANESH
Mohammad Iranmanesh is a Space Systems Engineer with a passion for innovation and entrepreneurship. Currently serving as Projects and Operations Manager at constellr, he leads the development and implementation of high-precision smart farming services using proprietary space infrastructure and data. With a background in Space Systems Engineering and technical leadership, Mohammad has previously worked on complex projects at renowned organizations such as RAL SPACE and THALES ALENIA SPACE, focusing on satellite hardware and software development.
He holds engineering degrees in Mechanical Engineering and Space Systems Engineering from UCLOUVAIN and ISAE-SUPAERO, complemented by a certificate in management of innovation from HEC Paris.
Additionally, he has co-founded LIDE.space, a Belgian venture using sailplane gliders to perform parabolic flights that allow the testing of the payloads in quasi-Zero G.
Mohammad's unique expertise and accomplishments have earned him the privilege of being selected twice as an Analog Astronaut for the Mars Desert Research Station in Utah, while also serving as the National Point of Contact for the Space Generation Advisory Council (SGAC) in Belgium.
Mohammad firmly believes that international cooperation manages to transcend political and geographical boundaries only when there are goals that are genuinely shared by all of humanity. The pursuit of pushing the frontier of science and space exploration exemplifies such a goal, uniquely fostering a spirit of global collaboration to achieve groundbreaking advancements that positively impact the entire global community both in outer space and on Earth.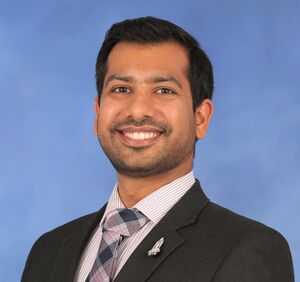 Saroj KUMAR
Saroj Kumar is a mission designer for advanced propulsion systems at the Propulsion Research Center and a Ph.D. candidate in the Department of Mechanical and Aerospace Engineering at the University of Alabama in Huntsville (UAH). His current research focuses on mission analysis and highfidelity trajectory design for Nuclear Thermal Propulsion (NTP) systems along with integrated system modeling to determine optimum NTP engine parameters and mission architectures using Model Based Systems Engineering (MBSE). In his current role, he performs critical mission analysis for deep-space robotic missions for NASA's Space Nuclear Propulsion program. Saroj's other experience in the industry includes, working as a research affiliate for the NASA Jet Propulsion Laboratory for a New Frontiers class prephase A mission concept study and as a manager and team leader for a small satellite mission in India during which he developed MEMS based dual axis sun sensors and holds a patent for the development of reaction wheel actuator system. Over the years, Saroj has published more than 25 highimpact research papers on advanced in-space propulsion and spacecraft control systems. For his accomplishments, Saroj has received numerous awards, including Global top 20 outstanding young space and satellite professional '20 Under 35' by Space and Satellite Professionals International, the best IP award at the 73rd International Astronautical Congress, the AIAA GHS Student of the Year, Best paper award at Nuclear and Emerging Technologies for Space, Outstanding Researcher award, Propulsion Research Center Service Award to name a few.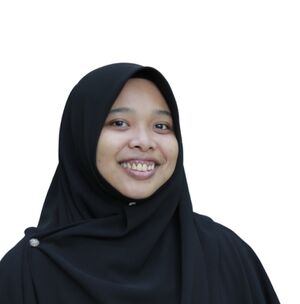 Nur AWATIFF MOHAMAD RIZAL
Nur Awatiff currently as one of the directors for startup company named SpaceIn Sdn Bhd. SpaceIn is a space-based company that aspires to spearhead space exploration activity in Malaysia. Nur Awatiff was appointed as a manager for SpaceIn with the responsibility of carrying out the 'Inspire' missions to spread inspiration towards Space Education to the next space generation. Many Space Education activities had been conducted such as Space Camp, Cansat Competition, and Space Tours. Nur Awatiff is also currently a Ph.D. student in Aerospace Engineering at Universiti Sains Malaysia. Her research is focusing on the behavior of the Ionosphere layer during seismic activity using space-borne data. Starting to involve actively in aerospace activity right after finishing her bachelor's degree in aerospace engineering, USM. Started as research assistant for USM Space System Lab (USSL) by joining and helping to manage various types of space activities such as Space Camp, Space Connect, and participating in the Global Space Balloon Challenge. As her passion and interest in the 'SPACE' started to grow, Nur Awatiff decided to stay with USSL by persuading her master's in aerospace engineering. Throughout the journey, Nur Awatiff had the chance to be more active and able to follow the space sector activity outside of Malaysia such as an opportunity to join APRSAF (Asia-Pacific Regional Space Agency Forum) and as a delegate from Malaysia to participate in the APSGW (Asia-Pacific Space Generation Workshop 2019). Attending these events widens her perspective of space and inspired to continue her journey.
Sumbal MUSHTAQ
Dr. Sumbal Mushtaq is a medical doctor with a unique blend of specialties. While she is specializing in Emergency Medicine, her curiosity led her to explore the fascinating fields of Extreme and Wilderness medicine. However, it is her research background in Space Medicine that has truly ignited her passion.
Currently seeking a Ph.D. in reproductive studies, Dr. Mushtaq is focused on understanding human reproductive development in the space environment. Collaborating with Spaceborn United, she seeks to unravel the mysteries of human reproduction beyond the confines of Earth.
Dr. Mushtaq's journey began with an ambitious dream—to become a Physician Astronaut. As a Citizen Scientist-Astronaut Candidate at the International Institute of Astronautical Sciences, she is training to achieve her objective. She believes that the era of commercial spaceflight holds promise for her aspirations. But she is not content with personal success alone.
Driven by a deep sense of purpose, Dr. Mushtaq strongly advocates for the Space for All mission. She recognized a lack of awareness in her home country about the immense prospects of space exploration. This realization sparked her ambition to bridge the gap and make space education more accessible to young students, fostering their scientific knowledge and igniting their curiosity.`She aims to educate young professionals in the space sector, especially women from underdeveloped nations.
With each step she takes, she strives to contribute to the frontiers of space medicine and education, leaving a lasting impact on both the scientific community and the aspiring scientists she empowers along the way.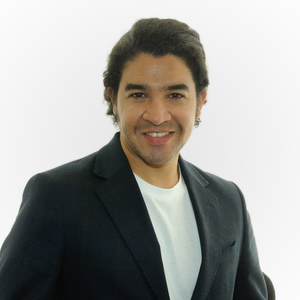 Ahmed E S NOSSEIR
Ahmed E. S. Nosseir, (Dottore Magistrale) is a PhD candidate in the Italian national doctoral program of Space Science and Technology (Dottorato Nazionale in Space Science and Technology), where he's doubly affiliated to the Scuola Universitaria Superiore Sant'Anna di Pisa and the University of Trento. Ahmed is a member of his PhD program board as a representative to the doctoral students. He carries an engineering degree from the German University in Cairo (GUC) where he studied Engineering and Materials Science majoring in Mechatronics. He then received his MSc. degree in Aerospace Engineering from the University of Pisa in Italy where he graduated with Honours (Cum Laude). He' is fond of scientific research and development with record number of publication of three journal articles and four conference papers out of his master's research study period in TU Delft under the supervision of Prof. Angelo Cervone and Prof. Angelo Pasini. Ahmed is a qualified 'Expert on the Subject' (i.e., cultore della materia) in the course of 'Rocket Propulsion' taught in the master's program of Aerospace Engineering in UniPi assisting Prof. Luca D'Agostino. Currently, he's working on developing innovative space systems by employing optical fibre sensors and integrated photonic sensor systems for rocket propulsion condition-monitoring and space systems applications, focusing on applications in LEO satellites, interplanetary spacecraft, and reusable launch vehicles.
After previously holding several positions as teaching assistant and lab instructor, he wishes to transfer the knowledge he acquired in the field of Rocket Science from Europe back to Egypt and Africa.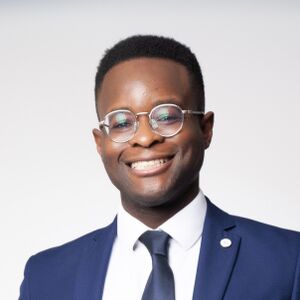 Didunoluwa OBILANADE
Didun is from Wales, UK, having been born in Nigeria. He is a Doctoral student at Luleå University of Technology researching Design and Qualification of Additive Manufacturing (AM) for Space Applications.
He holds an MSc in Astronautics and Space Engineering from Cranfield University, having read General Engineering at Grey College, Durham University. Didun received the Royal Academy of Engineering and RAeS MSc Award and obtained a Joint UKSA-ESA scholarship to attend the International Space University's Space Studies Program; hosted by NASA Glenn Research Centre in Ohio, USA. Didun recently published his Licentiate thesis, "Surface Roughness Considerations in Design for Additive Manufacturing: A Space Industry Case Study."
He has previously attended IAC and SGC as a UK delegate, most recently in 2019, where he worked as the NASA Space Exploration Working Group moderator. Additionally, he received the "Young ESA - SGAC Diversity Scholarship 2017" for his essay and spoken word poem "Space 4.0 a United Europe."
Before his PhD, Didun was the Programme Manager for the Board of the UK Government's Aerospace Growth Partnership. He also worked on Design for AM for aerospace structures at the GKN Aerospace AM Centre in Bristol, UK.
Through his passion for the space industry, Didun has worked worldwide. Through this global experience, he believes that international cooperation within the industry can bring long-lasting solutions to the global issues of sustainability, climate change and inequality.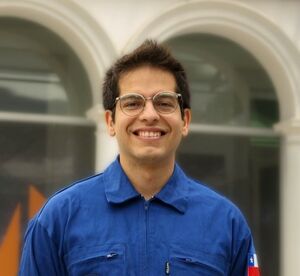 Sebasthian ALEJANDRO OGALDE CASTRO
Sebasthian is a Chilean analog astronaut, embedded systems engineer, entrepreneur and aspiring astronaut. He graduated from both Pontificia Universidad Católica de Chile and Politecnico di Torino. Before taking on a position as an automotive engineer in Turin, Italy, he contributed to the testing and integration of European Space Agency's Euclid space telescope for several years. He aspires to become the first Chilean in space.
As the CEO and Co-Founder of the pioneer company Andes Aerospace, he is leading a team of interdisciplinary professionals to bring space technologies to strategic industries such as Mining, Defence and Emergency Handling in Latin America and Europe. Through his leadership, Andes Aerospace brings and implements advancements in these sectors, propelling them towards a future infused with innovation, and allowing them to integrate space-for-space technologies into their processes and services.
Sebasthian firmly believes that the most effective approach to harnessing the potential of the space sector in Chile and Latin America lies in fostering collaboration among relevant industry stakeholders. To this end, he has founded the Chilean Space Hub, a platform that serves as a nexus for space actors to seamlessly connect and establish mutually beneficial relationships.
Beyond his professional endeavors, Sebasthian possesses a strong interest in science outreach through both social and formal media platforms, recognizing the profound impact of science on education in South America. In 2022, he organized and led the First Space Conference in Antofagasta, Chile, alongside being the Event Manager of the 4th Italian Space Startup Competition, an event hosted by the Space Generation Advisory Council (SGAC).
Sebasthian's diverse range of interests extends beyond aerospace. He is an scuba diver, a skilled private pilot, and a polyglot. These additional pursuits speak to his dedication to personal growth and space exploration. To learn more about his space career visit: http://astro-ogalde.cl [in Spanish].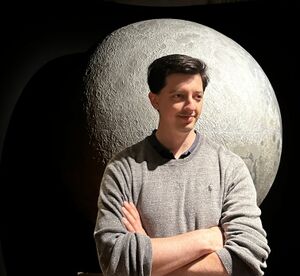 Matej POLIACEK
Matej is currently working in the ISS Flight Operations, as a member of the Columbus Flight Control team, responsible for the commanding and monitoring of the Columbus systems and payloads, as well as providing support to the astronaut crew and other flight control positions in regards to technical aspects of the module. This includes supporting payload operators from NASA and Europe performing science runs in the Columbus module, either purely from the ground, or with the involvement of the crew. In addition, Matej and the team prepare, plan and execute projects and specialist activities such as on-board hardware and software upgrades, or maintenance and module upgrades in collaboration with the astronauts.
Previously, Matej was active in the newspace ecosystem, working in a mobile robotics company Robotech s.r.o developing and field-testing solutions for a variety of autonomous applications, including space. He also collaborated with a cubesat integrator company Spacemanic, developing mission simulations and conducting mission analysis. He is a co-founder of a ground-segment oriented space start-up Groundcom, which was incubated by the European Space Agency, and has secured private funding.
His professional experience in the space industry started with a young graduate traineeship at the European Space Agency, specialising in software engineering, and data and system modelling.
His wide variety of contributions was recognised by Forbes Slovakia by a 30 under 30 award in the Science & Education.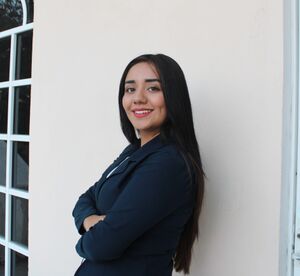 Hasel RAMIREZ CORTES
Hasel is a Mexican space enthusiast currently pursuing her bachelor's degree in Aeronautical Engineering at the Instituto Politécnico Nacional in Mexico City. She has been involved in university engineering projects such as aeromodelism and high-power rocketry. She has led the structural and aerodynamics design of sounding rockets for national and international rocketry competitions. Furthermore, she has launched Level 1 and Level 2 rockets to obtain high-power rocketry certification from the Tripoli Rocketry Association.
Her areas of interest are rocket propulsion, aerodynamics, materials, and structures. She has collaborated in the structural design of solid rocket motors. She has also conducted research on structures and new materials for small satellites. Currently, she is working on composite and smart materials for aerospace applications. Hasel was selected by the Mexican Space Agency to participate in the International Space Education Board at the 74th International Astronautical Congress in 2022.
She is a conference speaker on aerospace topics, her main purpose is to share the importance of space technology development and inspire new generations, especially encouraging Mexican girls to get interested in STEM fields by giving them mentoring.
She hopes that opportunities for accessing space for all increase. Therefore, she is collaborating on initiatives to contribute to the regulation of space activities, such as launch vehicles and rocket motors in her country. Hasel firmly believes that space exploration has the potential to address global challenges that transcend national borders through international cooperation. By working together, nations can achieve greater scientific discoveries. However, this cooperation truly needs to include all countries, as each of them possesses brilliant minds that, together, can develop the required technology to reach outer space.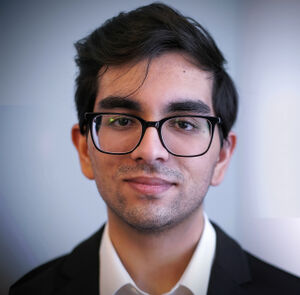 Anurag SAKHARKAR
Anurag is currently an undergraduate student at the University of Saskatchewan in Canada, as well as a space biologist at Yuri, a startup space bioscience company currently headquartered in Germany. Anurag has been involved in biomedical research since high school, and his multidisciplinary background in neuroscience, cancer research, and bioinformatics, has provided an important foundation for his research so far, allowing for unique insights that defy current approaches to space health.
As a young scientist, Anurag's first research paper was recently published in Life. His passion for research has been instrumental in driving his learning and work so far, and will continue to be an important impetus in his future in space research. He has presented his research at multiple international space conferences, and is committed to broadening international cooperation in space.
Anurag believes that space is humanity's future, and that collaborative efforts are essential for the future of space exploration, allowing us to pursue more and more complex challenges, and share the intellectual and physical resources of the global community to address our future in space.
With each new project, Anurag is driven by a sense of responsibility to contribute to the advancement of our understanding of life on and beyond Earth. Anurag knows that his research truly does have cosmic potential, and is excited for his future in space biosciences!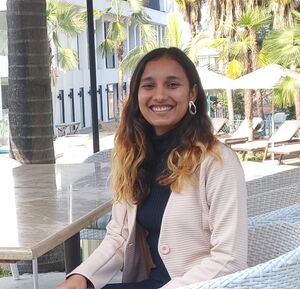 Eliza SAPKOTA
FloatSat 2020, an online course by University of Wurzburg, Germany, jointly organized by Orion Space was my first learning experience about Space. Through my internship at Antarikchya Pratisthan Nepal (APN) [Nepal Space Foundation], I learned about Satellites mainly CubeSat, received hands-on Satellite operation training by collecting on-orbit data of Nepal's First satellite; NepaliSat-1 using a ground station at Nepal Academy of Science and Technology (NAST). I completed my Bachelor's in Mechanical Engineering at Kathmandu University in 2022. Currently I am working as a Satellite Research Fellow at Antarikchya, where I mentor 9 high school students as part of Project Munal, Nepal's 1st High School Satellite. I handle Structure Design, Integration and Testing and the ADCS subsystem of Munal. I am Nepal's Project Manager of award winning payload: APN_LoRa_Payload recognized under Access to Space for All Initiative: Payload Hosting Initiative (PHI) program by UNOOSA awarded in collaboration with MBRSC. This payload is being hosted by 12U CubeSat of MBRSC. Despite being non-space faring country, Nepal is actively seeking for international opportunities in Space, with focus on capacity building, knowledge sharing and advancements in science and technology. For a disaster-prone country like Nepal, space-based technologies for environmental monitoring and conservation are vital for sustainable development. Space education in schools and universities is an essential factor for young minds who see their career in Space. Working at Antarikchya has given me the opportunity to fulfill the goal of educating young space enthusiasts, providing them with learning opportunities and platforms to actually work on Space projects.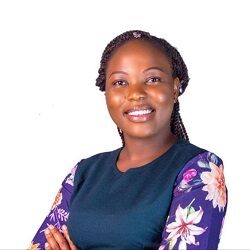 Kwerit SARAH
Kwerit Sarah Chebijira is the Founder and CEO of Eco-Sense Cities Uganda, a pioneering waste management company aimed at revolutionizing waste practices in Uganda. As a United Nations Youth Fellow, she actively contributes to youth-focused initiatives and advocates for sustainable development. Kwerit is also actively involved in the Youth Climate Voices Project, where she is building capacity in understanding solar radiation modification as well as catalyzing discussions on the need for governance in this area. As a result, Kwerit has developed a deep curiosity in understanding the inter-linkages between space and climate change, with a particular focus in understanding how space can contribute to adaptation and mitigation efforts.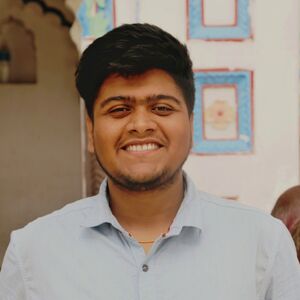 Oshan SHARMA KATTEL
An undergraduate Physics student at Amrit Campus, Tribhuvan University, Oshan Sharma Kattel is a 22 years old NPoC of the Space Generation Advisory Council (SGAC) from Nepal and an undergraduate student member of the Nepal Astronomical Society (NASO) who is actively engaged in promoting Astronomy and Space Science in Nepal.
As a strong astronomy and space enthusiast, Mr. Kattel has been actively involved in promoting Space Science Education in Nepal under various banners. With four provisional discoveries of the main belt asteroids in his name, he is the province coordinator of Koshi Province for World Space Week Nepal and is also a part of the NASA International Space Apps Challenge as a Local Co-Lead for his province. Mr. Kattel has also been instrumental in lobbying for the establishment of the Astronomy and Space Science Study Research Committee within the policy framework of Biratnagar, a metropolitan city in Nepal.
Mr. Kattel shares the vision of "Space for All". He firmly believes that space unites everyone as we share the same sky despite our differences and since all parts of the world are not advanced at the same pace, international cooperation is crucial to address the varying levels of development worldwide and ensure uniform progress and advancement. International Astronautical Congress (IAC) is a platform that unites diverse global space enthusiasts, fostering collaboration and a shared mission. As one of the largest gatherings for space lovers, he believes IAC provides an unmatched opportunity to exchange knowledge, ideas, and innovations that will shape the future of space exploration.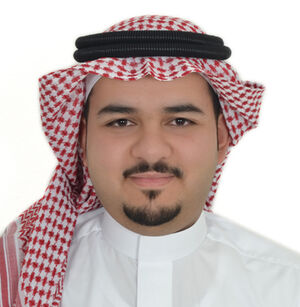 Bader SHIRAH
Bader Shirah is a physician and an eminent researcher from Saudi Arabia. Dr. Shirah built the field of space medicine in Saudi Arabia from scratch. He was initially selected to contribute to the strategic plans of the Saudi Space Commission following the establishment of the Saudi Space Commission on December 27, 2018. He then had many meaningful contributions and represented the Kingdom in international scientific activities. Dr. Shirah achieved several important milestones that were the building blocks for the futuristic field of space medicine in Saudi Arabia. These include publishing the first set of papers from Saudi Arabia, publishing the first book on space medicine in the Arabic language, and conducting workshops to educate Saudi students and scientists on the emerging field of space medicine. He also founded the first Saudi company specializing in space medicine research and development. He is currently working on taking his contributions to the next level and conducting in-space research to better understand the effects of microgravity and radiation on the human body.
Dr. Shirah displays sincere commitment and a real interest in continuing research productivity and advancing science and space medicine for the betterment of humanity. He is seriously keen and intense to learn with exquisite interest in novel research projects that have a major impact on science. His numerous publications have been well-received and have made a significant impact to establish and develop the field of space medicine in Saudi Arabia. His work has been cited more than a thousand times by top-notch scientists around the world.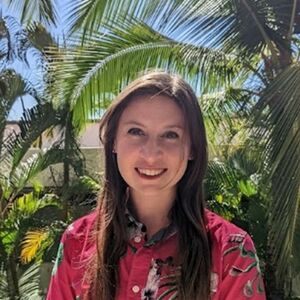 Liberty SHOCKLEY
Liberty Shockley is an independent consultant providing research services on satellites, ground operations, and space policy to small businesses, government teams, and those interested in learning more about the field.
Liberty spent her early career as an engineer with experiences at NASA and then became an Officer in the U.S. Air Force, where she spent time developing alternative navigation techniques for air and spacecraft. She holds a Bachelor's in Aerospace and a Master's in Astronautical Engineering, where she was first exposed to space law. She worked with various early-stage projects, advising on international space law, strategic uses, and geopolitical perceptions. Later, as one of the first officers in the U.S. Space Force, she worked on the launch, operation, and demise of experimental satellites. She served as the lead for a Mobile RF Range, commanding a team of 15 soldiers with 6 rapid-deployable antennas. She helped found the New Mexico Chapter, Society of Flight Test Engineers, and has been a member of the European Centre for Space Law. Liberty is a specialist for South Asian language and cultural studies, and has been developing her space law and policy expertise for the past 4 years, which she is excited to continue full-time.
Liberty believes that we must work diligently toward a solution for peaceful and fair governance in space, learning from our often-excluded partners and non-Western perspectives. She believes she can serve the community by bridging the "language barrier" between lawyers and engineers as we move toward a new world in space.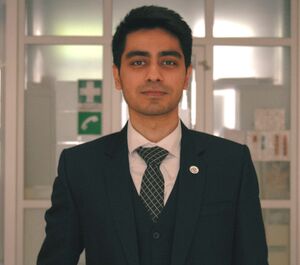 Salman ALI THEPDAWALA
Salman Ali Thepdawala is a Pakistani aerospace engineer currently pursuing his PhD as a Munich Aerospace Scholar at the Universität der Bundeswehr – Munich, Germany, specializing in AI-based Onboard Collision Avoidance in Large Multi-Satellite Systems. With a passion for space exploration, mission design, and AI applications, he actively engages in projects that leverage his knowledge of systems engineering.
Beyond academia, Salman Ali consults for Neutron Star Systems, contributing to projects and representing the space start-up. His dedication to advancing the space ecosystem extends further as he actively contributes to various space sector NGOs. He currently serves as the National Coordinator for Germany at the Moon Village Association and plays a vital role as the Partnerships Lead for the Space Safety and Sustainability Project Group at the Space Generation Advisory Council (SGAC).
Salman Ali's dedication earned him the 2023 European Space Leaders Award at the 7th European Space Generation Workshop. He also led his team to first place across Pakistan in both the NASA Space Apps and ActInSpace competitions, showcasing his leadership and technical skills. He holds a Master's degree in Space & Engineering Systems from the Skolkovo Institute of Science & Technology in Moscow, Russia, and a Bachelor's degree in Aerospace Engineering from the Institute of Space Technology in Islamabad, Pakistan. He also completed an exchange semester at the University of Missouri-Columbia, U.S.A., further solidifying his foundation in the field of aerospace.
Salman Ali firmly believes in the importance of international collaboration for safe space operations. He advocates for concepts such as secure decentralized space systems and autonomous orbit organizations, which will foster cooperation, innovation, and ensure sustainability in the global space community.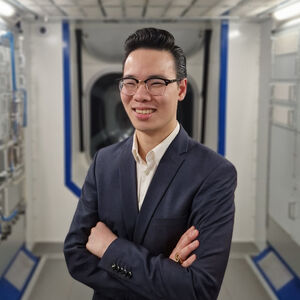 Danny TJOKROSETIO
Danny Tjokrosetio is an Indonesian aerospace engineering Master's student specializing in space structures at the Delft University of Technology. Currently based in the Netherlands, he believes that there is no better way to prepare for the Moon than living in the land of cheese.
Passionate about bringing space to the general public, Danny is an avid space communicator who thinks he's funny. He is known as @galactic.greaser on social media, captivating a global audience with his engaging and humorous content on space and engineering topics. Between 2021 and 2022, he was an education officer at Da Vinci Satellite, a student team developing an educational CubeSat. There, he performed outreach activities and created space educational materials for elementary schools. He currently volunteers at Antarexxa Space Global, an Indonesian startup focused on raising space talents from emerging nations.
Danny is a coordinator of the Space Generation Advisory Council's DREAM project, an initiative to improve the efficiency of analog missions. In addition, he is a member of Team Tumbleweed's science division, whose name, to his delight, aligns with his love for country music. The organization's goal of sending wind-driven rovers to Mars also allows him to participate in the revolution of deep space exploration access.
To Danny, the pursuit of passion is a primary principle, having chased his space dreams established in early childhood after a (false) revelation that he might be an alien. His other passions include standup comedy, writing and performing music, dancing, and microdosing Wikipedia pages.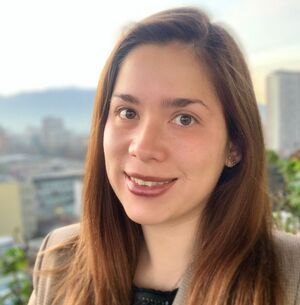 Victoria VALVIDIA CERDA
Victoria Valdivia Cerda is political scientist from Chile, she holds a Magister degree in International Relations. Victoria has been worked as space policy advisor contributing to the formulation of Chile defense whitepaper (2017)and to the National Defense policy (2020). Currently she is Senior Analyst at the Center for Stretgic and Mikitaries Studies (CESIM) at the Army of Chile and lecturer on "Space policies " at the National Academy of Strategic and Politics Studies (ANEPE) from
Ministry of Defense in Chile. Asa volunteer, Victoria is a mentor at the initiative of "space4women", National Coordinator of WSW, and Chair for Chile of G100 "Space & Technology" wing.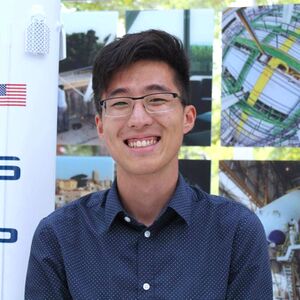 James XIE
James is a Chemical Engineering and Chemistry professional with four years of experience in the manufacturing sector across various industries worldwide. His involvement in the space sector began during his undergraduate studies at Queen's University, where he led student teams in competing in rover design challenges by the Mars Society and co-founded a CubeSat design team at Queen's.
While working as an operations consultant at Stroud International, James actively contributed to the Canadian space sector through his volunteer work with SEDS-Canada. He has been involved with managing and supporting SEDS-Canada's projects, including the stratospheric balloon experiment design challenge. Additionally, he has been involved in the international space community as the engineering team lead for the SGAC Domi Inter Astra lunar settlement design project.
Currently, James is pursuing a Master of Space Studies degree at the International Space University. He is beginning his career in the space industry as a systems engineer at AAC Clyde Space where he aims to continue promoting the accessibility of space.
James holds a strong dedication to space and STEM education. He is actively involved in expanding the reach of SEDS-Canada projects to more students and improving the effectiveness of programs aimed at teaching students the necessary skills for success in the space sector. He firmly believes that space, in particular, offers a unique platform for interdisciplinary and international collaboration among students that is critical to helping them develop the skills and mindset for today's challenges in the world.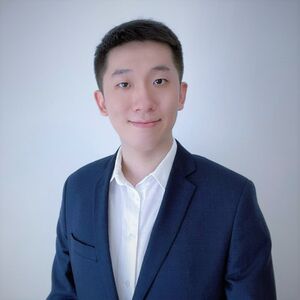 Ruida XIE
Ruida Xie has a B.E and M.E from Harbin Engineering University and a PhD the from University of New South Wales (UNSW). He has conducted his research at Australian Centre for Space Engineering Research (ACSER) for the past 4 years. His research interests include off-Earth mining & Space Resource Utilisation (SRU), mission design and trajectory optimisation. Particularly, he is interested in the application of artificial intelligence and big data in space sector. He is an active researcher in these areas and has published his work on multiple journals and conferences. He is looking forward to sharing his insights on space mining and resources utilisation with the space people from all around the world at IAC.
His past research experience includes the design of attitude control system and task planning for remote sensing satellites, etc. In 2017, he was awarded the China National Scholarship from Ministry of Education in recognition of his academic achievements. In 2018, he was granted the University International Postgraduate Award from UNSW to pursue his PhD. In 2019, he won the top-up scholarship from Commonwealth Scientific and Industrial Research Organisation (CSIRO). In early 2021, his PhD project was granted for High-Performance Computing (HPC) resources from Australian National Computational Infrastructure (NCI Australia).