Published on August 11, 2023
Visa Policy for Registered Participants of IAC 2023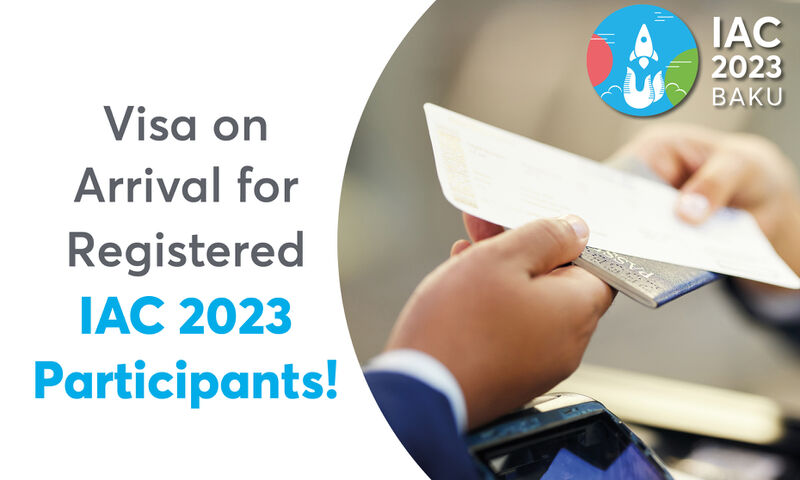 A simplified and convenient visa policy will be applied for all visitors travelling to Azerbaijan for the 74th International Astronautical Congress.
Residents from all countries and stateless persons arriving to the Republic of Azerbaijan to attend IAC 2023 will be able to obtain a "visa on arrival" at the international airports in Azerbaijan, from 20 September until 7 October 2023 upon showing the official document confirming online registration for the 74th IAC.
Fee for a single entry visa is 20USD and it will be valid for 30 days stay in the country.
To avoid overcrowding in the airport we recommend to apply for an e-visa beforehand if you are eligible for it.
Most nationalities can apply for an e-visa to Azerbaijan while some do not need a visa at all. The list of all eligible countries can be found here: https://evisa.gov.az/en/ e-visa applications can be created for an individual, for a family (minimum of 2 and maximum of 10 persons) or for a group (minimum of 10 and maximum of 300 persons).
The fee for standard e-visa is 25USD. Payment operations can be made only using Visa, Mastercard and UnionPay. The card does not have to be under your name.
When applying for e-visas to Azerbaijan, note the following:
you must apply at least 3 working days before your visit.
your passport must be valid for at least 3 months after the e-visa expires.
To register, please click here and for more information about the 74th IAC, please visit <www.iac2023.org>
We look forward to welcoming you in Baku!