Published on February 25, 2021
We are pleased to announce the 2020/2021 IAF Launchpad Mentorship Programme Winners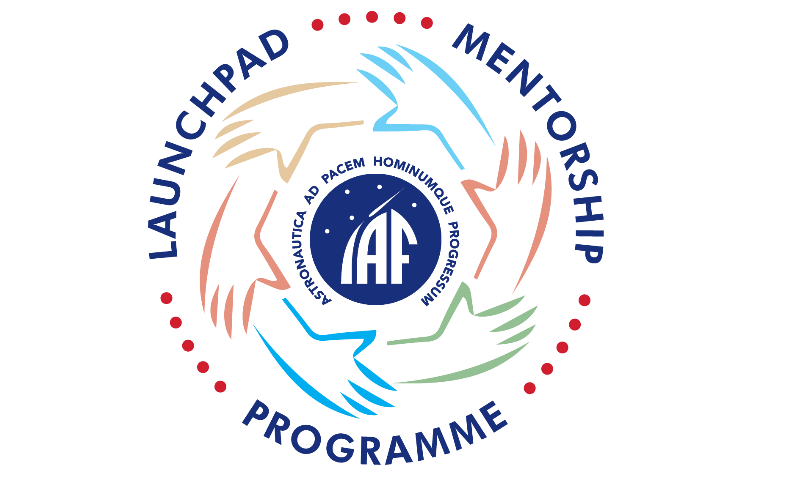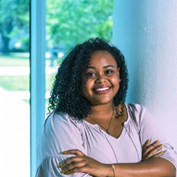 Danielle Rosales embraces the complexities of integrating multiple industries and the space sector as she focuses on identifying and transforming messaging gaps into communication opportunities. Novel biomedical and technology applications in low-Earth orbit are at the core of her creative, yet strategic storytelling. As the Communications Manager at Space Tango, Danielle builds a bridge between internal and external stakeholders to establish a shared comprehension that permits a shift from R&D to sustainable manufacturing in microgravity.

Danielle completed her Bachelor of Science in Communication at Embry-Riddle Aeronautical University where she now serves on the College of Arts and Sciences' Industry Advisory Board. She also completed her Master of Science in Space Systems Operations Management at Webster University.

Danielle strives to employ her collective experience, and the experiences of those she meets, to engage minorities through meaningful and motivational STEAM programming.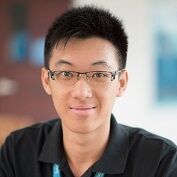 Resilient spacecraft engineering fresh graduate with excellent communication and teamworking skills gained through professional leadership and work experiences. Holds practical hands-on experience on Satellite Systems Engineering under the guidance of European Space Agency (ESA) Fly Your Satellite! programme. Quick in adapting to a changing work environment and maintains a can-do mentality whilst juggling between work, life, and a purpose to positively impact the local community.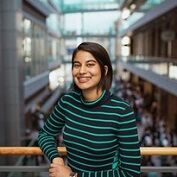 Mariam has a BSc. in Electrical Engineering from UT Austin and an MBA from the University of Toronto. She has a global and multi-disciplinary background, having worked as a commercial space consultant, as a technology strategist in the Enterprise Innovation team at one of the largest banks in Canada, as a field engineer on an oil rig in Russia, a manufacturing engineer in a Product Development center in Texas and as a business development manager for a Toronto-based Quantum computing startup. In her free time, Mariam is involved with various non-profit organizations in the space sector including SEDS Canada as an Advisory Board member and the Space Generation Advisory Council where she serves as National Point of Contact for Canada.
Charles-Aimé Nzeussi Mbouendeu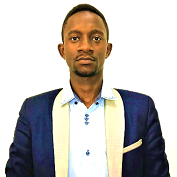 NZEUSSI MBOUENDEU Charles-Aimé, is the Space Generation Advisory Council (SGAC) National Point of Contact in Cameroon and Deputy Event manager for the 4th Africa Space Generation Workshop. He is a tutor and member of the organizing team for the SGAC-DARA Big Data Hackathon competition. As an environmental and Industrial Risk Engineer, he is also secretary of the Space Technologies for Earth Applications working group (IGCP project).
Charles-aimé co-authored some papers one of which is titled "Current and Near-Future State of Space Technology for Disaster Situations", which was presented during the 70th International Astronautical Congress (IAC) in Washington, DC. In 2019-2020. Since 2019 he is NASA's Scientist for a Day essay contest National coordinator and the organizer of the first space-related workshop and a national essay writing competition in Cameroon.
He co-organized the Africa Need Space workshop, the Space Mission Design training, a round table on a national space policy and action space 2020, in Cameroon. Furthermore, he was an African Union Commission Youth Scholarship awardee for the 8th African Leadership Conference. He is equally leading a task force to draft a National Space Policy. He is one of the International Space Contest members of the steering committee organized by the Institute of Aeronautics Astronautics and Aviation (IAAA).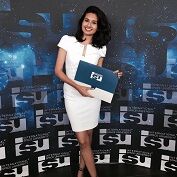 "I am a Management Consultant at Bain & Company, creating and implementing business strategies for clients across a range of industries, with two Masters Degrees: the first in Aerospace Engineering, the second in Space Studies from ISU, where I received the Association of Space Explorer's Award.
I am fiercely passionate about space, exemplified by my work with organizations from all over the world such as Space Generation Advisory Council, British Interplanetary Society, SPACETIDE and Moon Village Association - I choose to work with these organizations as I wish to progress the sector and contribute to its successes to the utmost of my ability.
My aim is to apply all I have learnt from my technical background and top-tier business experience, to propel the industry forward and integrate a strategic lens into the engineering innovation of today."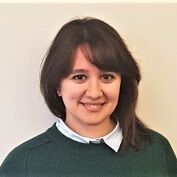 Alessandra Vernile is a young professional with a background in International Relations, Intelligence and Space Policy. After completing her studies in Rome, Alessandra started her professional career working with the NATO Defence College Foundation. In 2015, Alessandra moved her first steps in the space sector joining the ESA Strategy Department in Paris for a 6-months internship. After this opportunity, Alessandra resulted as the recipient of the ASI-SIOI fellowship,that brought her to move to Vienna to work with the European Space Policy Institute (ESPI). During the year spent in ESPI, Alessandra focused her work on the role of private actors in the space sector, and she also had the opportunity of learning more on the contribution of space technology for SDGs. Moved by the curiosity of learning more on how space can benefit society, in 2017 Alessandra joined Eurisy in Paris, where she is currently based.
Alessandra is very active within the Space Generation Advisory Council (SGAC), where she serves as Project Groups Coordinator since 2018. Since 2020, Alessandra is part of the IAF EO Technical Committee.
Alessandra has strong interest in understanding the international space cooperation mechanisms and how to foster national policies that rely on space technology to respond to environmental and societal challenges.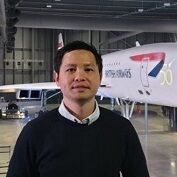 More than 8 years in experience of engineering and management along significant projects, which are most in satellite technology since operated THEOS-1 satellite in the communication system and crossed to satellite system engineer along with researching to enhance ground segment capability including created new system to replace long uses instead of bought in which leads to spacecraft building manager as in current position.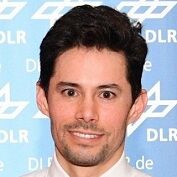 Scott is a scientist / engineer at the German Aerospace Center (DLR) in Cologne, Germany. He supports ongoing human health monitoring studies during spaceflight, in collaboration with the European Astronaut Center (EAC). Prior to this, Scott worked for the United Nations Office for Outer Space Affairs (UNOOSA) in Vienne, Austria, and for the University of Pennsylvania in Philadelphia, USA.
Within the space community, Scott has served the International Space University (ISU) as a guest workshop instructor for the Masters in Space Studies (MSS) and Space Studies Programs (SSP), and as a Space Applications Associate Chair for the Interactive Space Program (ISP). Scott also serves as an instructor for the International Institute for Astronautical Sciences (IIAS).
Scott hols masters degrees for the International Space University (ISU) in Strasbourg, France and from Stanford University in California. He is a licensed professional engineer and a certified scuba driver.