Carlo Viberti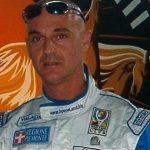 Graduated with Honours at 24 years of age as Doctor in Aeronautical Engineeering at the University Politecnico Torino (Italy), in 2010 has been proposed by the President of the Italian Space Agency as first sub-orbital astronaut-engineer for sub-orbital research flights. In 2005 became the first non-U.S. citizen authorized to fly from the NASA Space Shuttle L.F. at the Kennedy Space Center (Cape Canaveral-Florida) for the first NASA Microgravity Pathfinder Flights.
So far he has worked in weightlessness almost three times longer periods than Iuri Gagarin's spaceflight; during such test-flight programs, he trained and brought on board representatives of the general population, including the world's oldest (93 years of age), the first disabled woman and the youngest-ever (11 yr-old) life-sciences test subjects in zero-gravity, for experiments involving Nobel Prize-winning scientists with spin-off biomed and technological applications for kids, disabled and elderly.
During his work as Lead Engineer of the European Space Agency's Astronaut Activities Office, was in charge of microgravity test campaigns both underwater and on-board zero-gravity flights for the design and development of the space laboratory Columbus of the International Space Station; after designing and testing the underwater operational model of the Columbus laboratory which is now utilized at the European Astronaut Center, became responsible of the European technology facilities for the NASA ISS Phase 1 program on board the Russian Space Station MIR.
As Director of the SpaceLand group, he has conceived and leads the SpaceLand program in Africa for the development of the first Center of Excellence for Microgravity Research, Education and Training, presented through an invitational speech at the United Nations / UAE High-Level Forum of Dubai together with the Head of State of Mauritius (https://youtu.be/2RthuFMcdfg).
He is also friend of the Committee for the Cultural Utilisation of Space (ITACCUS) and of the Commercial Spaceflight Safety Committee
Events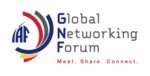 IAF GNF Space Conversations Series
Participation: