Published on April 14, 2021
IAC 2021 – CHECK OUT THE PRELIMINARY PROGRAMME!
Selected Plenaries, Highlight Lectures and Special Sessions!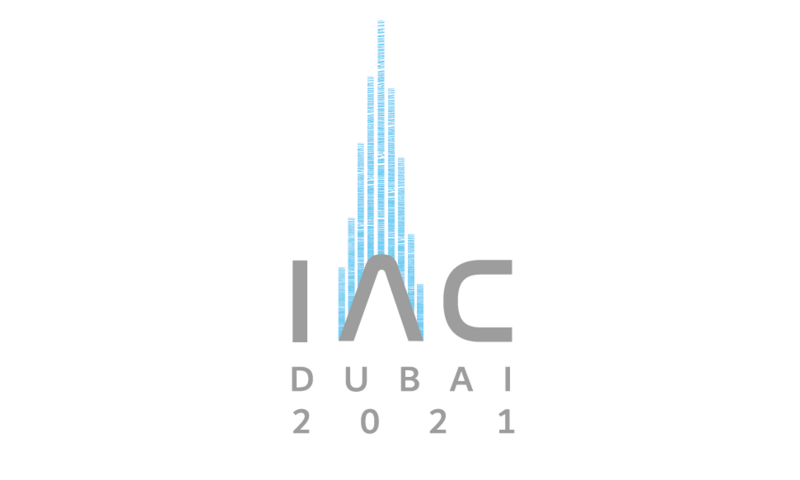 For the very first time, the IAC will open its doors to the global space community in the United Arab Emirates, the first Arab country to host the IAC since its establishment in 1950.
With the theme "Inspire, Innovate & Discover for the Benefit of Humankind", the IAC 2021 will be held on 25-29 October and looks forward to making a contribution to humanity and to science by strengthening and enhancing cooperation between all countries in the space sector.
Following the IAF Spring Meetings, we are thrilled to announce that the preliminary Plenary and Technical programmes have been selected by the IPC Steering Group.
Selected Plenaries and Highlight Lectures
7 Plenaries and 3 Highlight Lectures will be held at IAC 2021. All sessions will present the latest news and major innovations in space activities related to different fields: exploration, industry, emerging countries, next generation, environment, life-saving applications, and many others.
One Highlight Lecture will be dedicated to the recipient of the prestigious IAF World Space Award.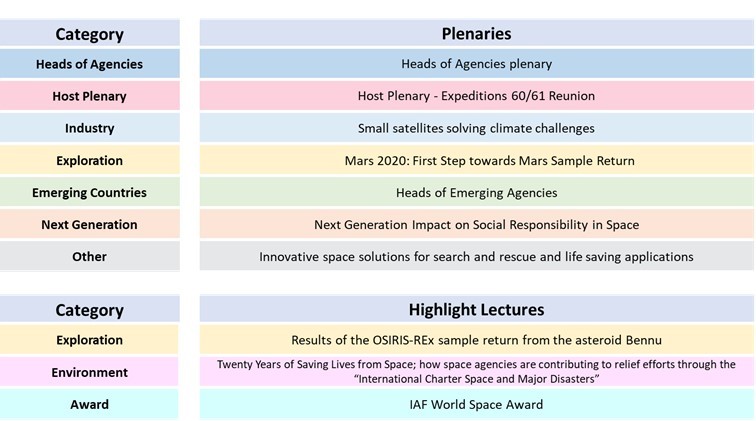 Click here for more information
Selected Special Sessions
IAC 2021 will feature an extensive range of inspiring and interactive Special Sessions, and will offer new session formats such as Campfires, Design Sprints, Interactive Games and many more.
19 proposals have been accepted among a record number of 87 proposals.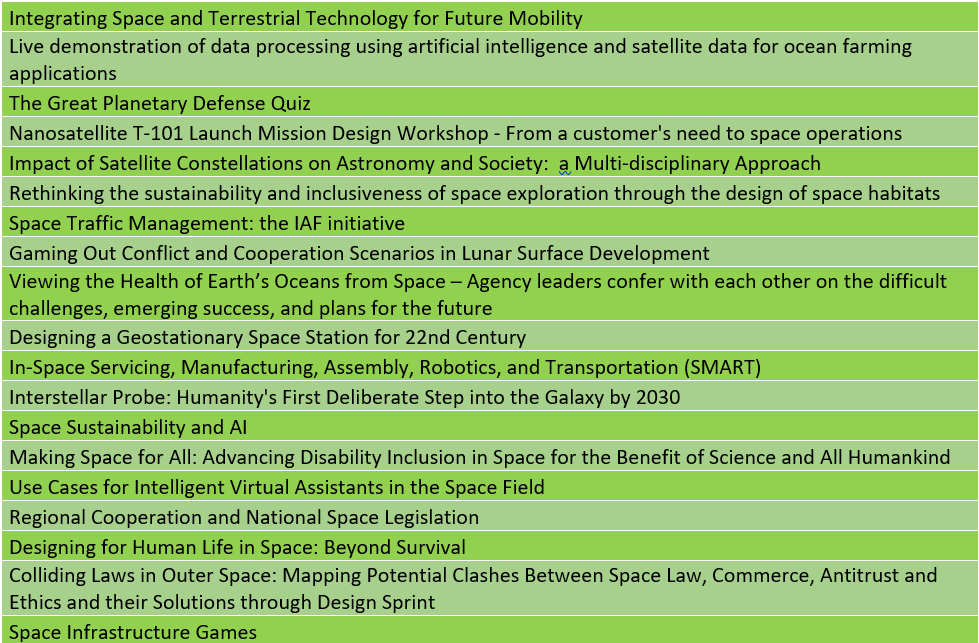 Click here for more information
Each year, the Congress attracts:
Heads of global space agencies, high-level officials and executives
Policy and decision makers and legal experts
Industry representatives and innovators
Astronauts, scientists, engineers and specialists
Researchers and academics
Young professionals and students
Members of the press
IAC 2021 will not just be a unique chance to meet and interact with these factions, but it is also a chance for organizations to showcase their developments and contributions in front of key representatives.
Registration for the Congress is already open: https://iac2021.org/registration
The list of accepted oral and interactive presentations will be announced soon, so stay tuned for more information!
We look forward to seeing you all in Dubai!