Published on April 6, 2021
IAF Vice President for Relations with International Organizations and Deputy Head of IAF Member, Roscosmos, became a Knight of the Order of the Legion of Honor
Congratulations Sergei Savelyev!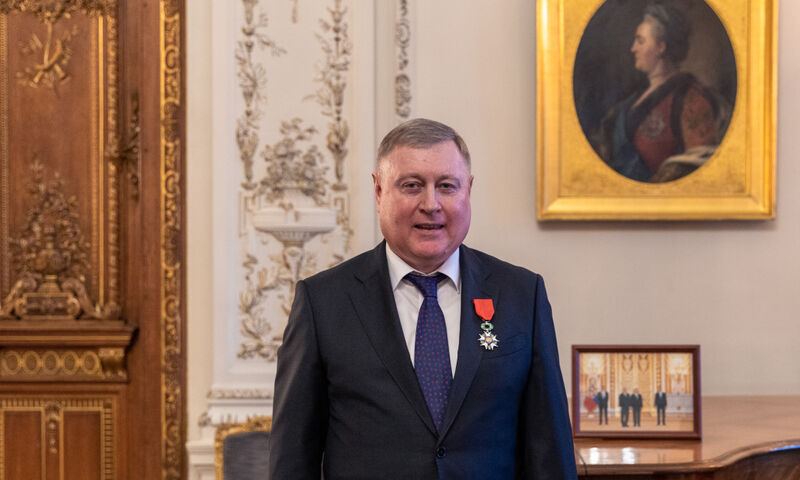 On Wednesday 31 March 2021, at the French Embassy in Moscow, in the presence of Dmitry Rogozin, General Director of the Roscosmos State Corporation, and Pierre Levy, Ambassador of the French Republic to the Russian Federation, the ceremony of presenting the French state award to the Deputy General Director for International Cooperation of the Roscosmos State Corporation was held.
In accordance with the decree signed by the President of France, Emmanuel Macron, on 23 September 2020, Sergey Valentinovich Savelyev was awarded the title of Knight of the Legion of Honor with the following citation "for his significant contribution to strengthening cooperation and interaction between the French Republic and the Russian Federation ".