Published on January 17, 2022
Welcome new IAF Members!
You are now part of a worldwide community.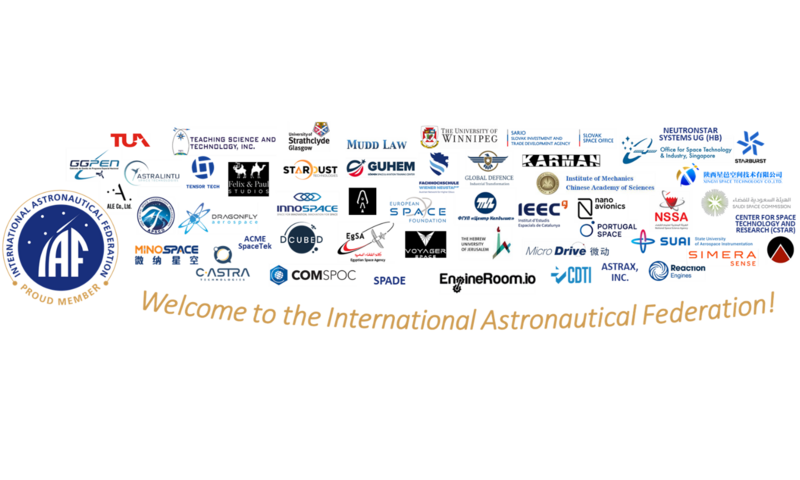 Welcome to all the organizations that decided to join the Federation over the course of 2021!
Thanks to each one of the them, the IAF managed to break its previous record in terms of membership. With 50 new members from 72 countries, the IAF has now reached 433 members organization from all over the world.
The IAF is a network consisting of all the various actors composing the space sector. In 2021 large corporations, start-ups, recently created space agencies, universities, museums, associations, research and development centres, have decided to join the outstanding network that is the Federation hence contributing in advancing space activities.
IAF Members have the opportunity to engage directly in the Federation's activities and contributing to shaping the space conversation:
If your organization is interested in becoming part of the IAF network and gain access to many further benefits, join us!
You will find all the information you might need to become part of the IAF network here!
It is easy to join, just follow these 6 steps: