Published on January 28, 2021
IAC 2021 – It's happening!
Join the press conference on Monday 1 February 2021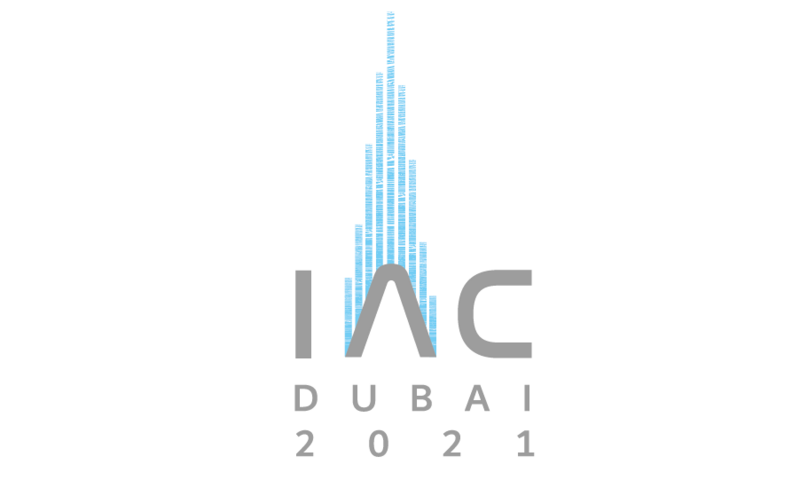 The press conference has been postponed due to unavoidable circumstances. The meeting has been postponed to beginning of March 2021.
We apologize for the inconvenience that might result from this change
The International Astronautical Federation (IAF) and the Mohammed Bin Rashid Space Centre (MBRSC) are pleased to invite you to the official IAC 2021 press conference on Monday 1 February 2021 at 14h CET (UTC +1).
The press conference will be held online for free on https://www.youtube.com/watch?v=cpzwT2wTang.
This first press conference of the 72nd International Astronautical Congress – IAC 2021 will give updates on the current status of the most important space conference of the year. The latest news regarding plenary and technical programme, thematic days, cultural events, safety measures, important deadlines and high-level speakers already confirmed.
The press conference will be moderated by IAF Executive Director, Christian Feichtinger. You will be able to listening to journalists asking questions to the following speakers attending online: Pascale Ehrenfreund, IAF President, Salem Humaid Al Marri, IAC 2021 LOC Chair, Adnan Al Rais, IAC 2021 LOC Co-Chair.
Statements will also be given by members of the IAF Bureau, including Mohammed Nasser AL AHBABI, IAF Vice-President for Global Membership Development, Bruce CHESLEY, IAF Vice-President for Financial Matters and Industry Relations, Jean-Yves LE GALL, IAF Past President and Honorary Ambassador, Deganit PAIKOWSKY, IAF Vice-President for Diversity Initiatives and Sciences and Academic Relations, Minoo RATHNASABAPATHY, IAF Vice-President for Education and Workforce Development, Mary SNITCH, IAF Vice-President for Communications, Publications and Global Conferences.
Should you have any questions, please contact us at media@iafastro.org
Members of the press wishing to attend are invited to write to Emma.boisdur@iafastro.org
We look forward to meeting you in Dubai, U.A.E. in October!
Everything you need to know about the IAC 2021